Posted by Faxon Firearms Staff on Feb 18th 2022
Upgrades for Your Glock with Faxon
Glock – you know it, you love it, and you probably have at least one in your safe right now. Whether it's a strong and sturdy G19 or a compact and trusty G43, Faxon's your spot for all sorts of different Glock upgrades… Here's three upgrades for your factory Glock that we're loving right now.
Faxon Match Series Barrels for Glock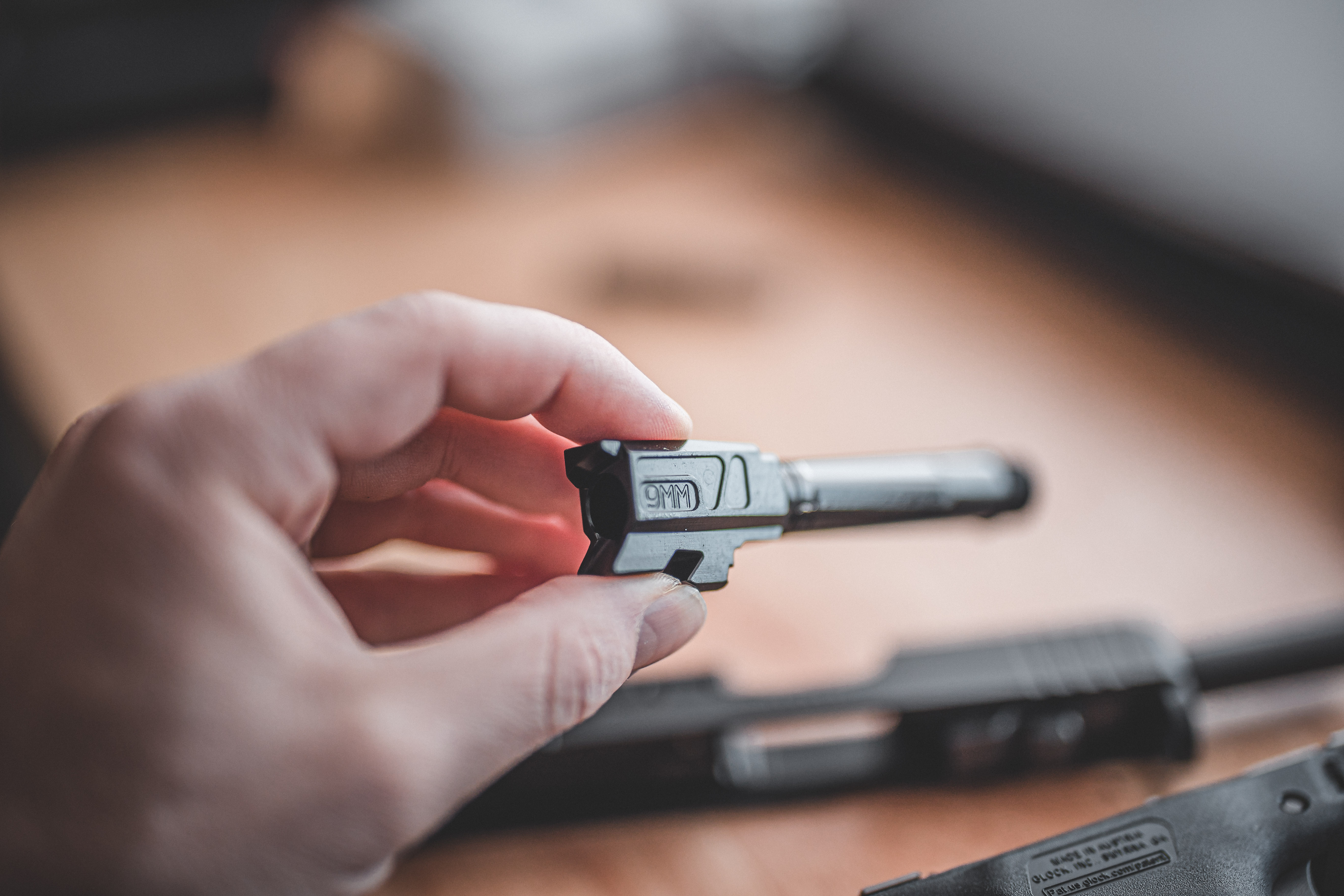 Competitive and professional shooters often swear by aftermarket, match-grade barrels and their ability to increase accuracy with premium ammunition and intense training. Whether you subscribe to this belief that a barrel upgrade will help your accuracy or you think it's a bunch of BS, a new barrel will still add some utility and style to your Glock. Sure, you may not have a compensator or suppressor (yet) but don't you want the option in the future? Put a threaded barrel in your favorite handgun and you won't have to wait when you finally get that cool new accessory. Plus don't you want your gun to look cool? Whether it's one of our gold TiN barrels or a classic chameleon, add some style to your EDC.
Faxon EXOS Pistol Compensators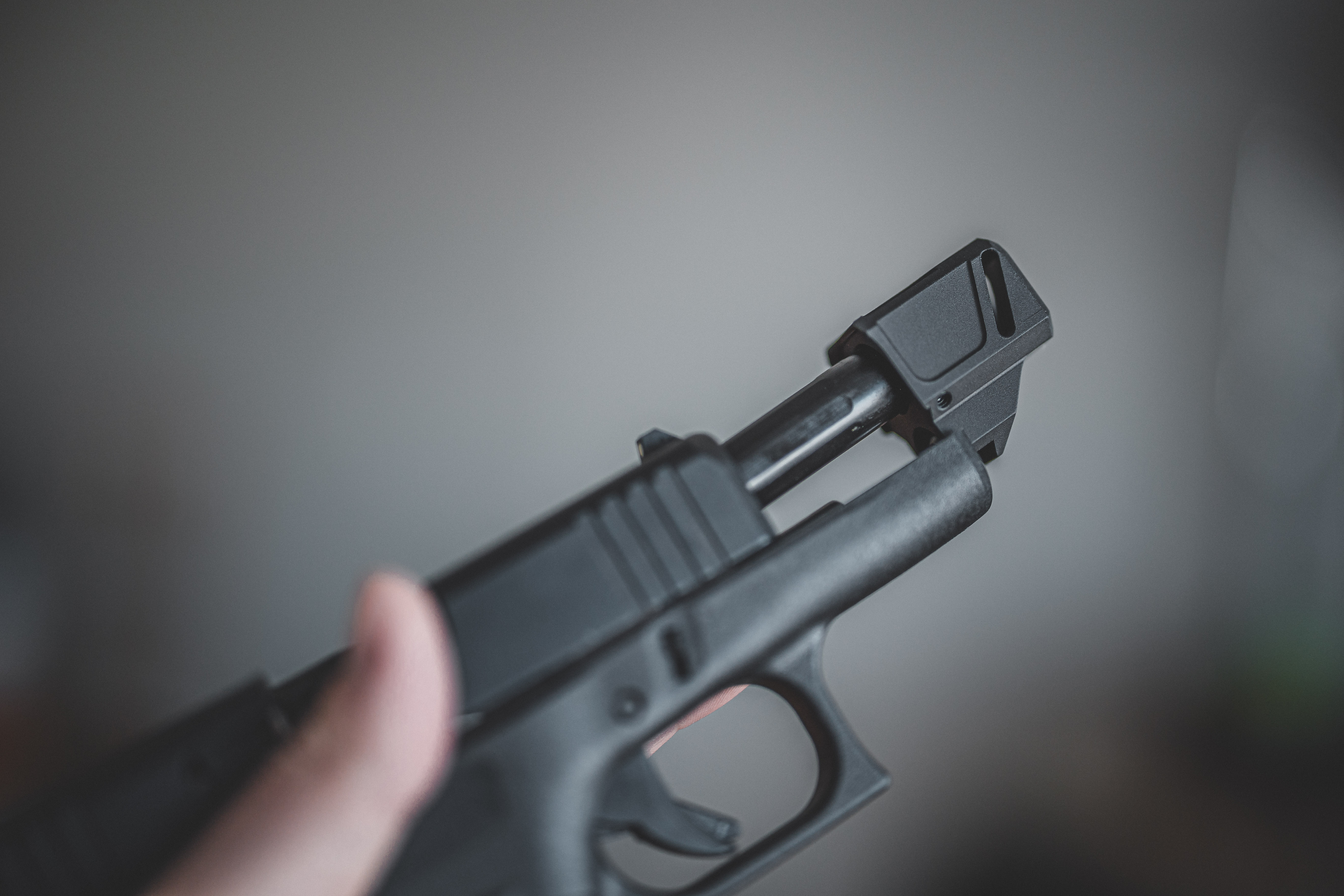 We debuted our EXOS Pistol Comps last year and they've been a popular addition to plenty of Glocks out there. Right now we just have them available for G19, G43, and G43X/48 – but stay tuned, you may see some more Glock model comps coming out over the next year…
Why get a comp for your pistol? I mean, why not? It's going to reduce felt recoil and help you get a steadier shot by keeping your pistol from moving too much when fired. The way the Faxon EXOS comps are designed, gas is released both above and side to side of the pistol, reducing both up/down motion and side to side motion. You'll especially want to try out one of our new G43 comps with the smaller, snappier G43 platform. Pair it with a threaded Faxon barrel and you're golden.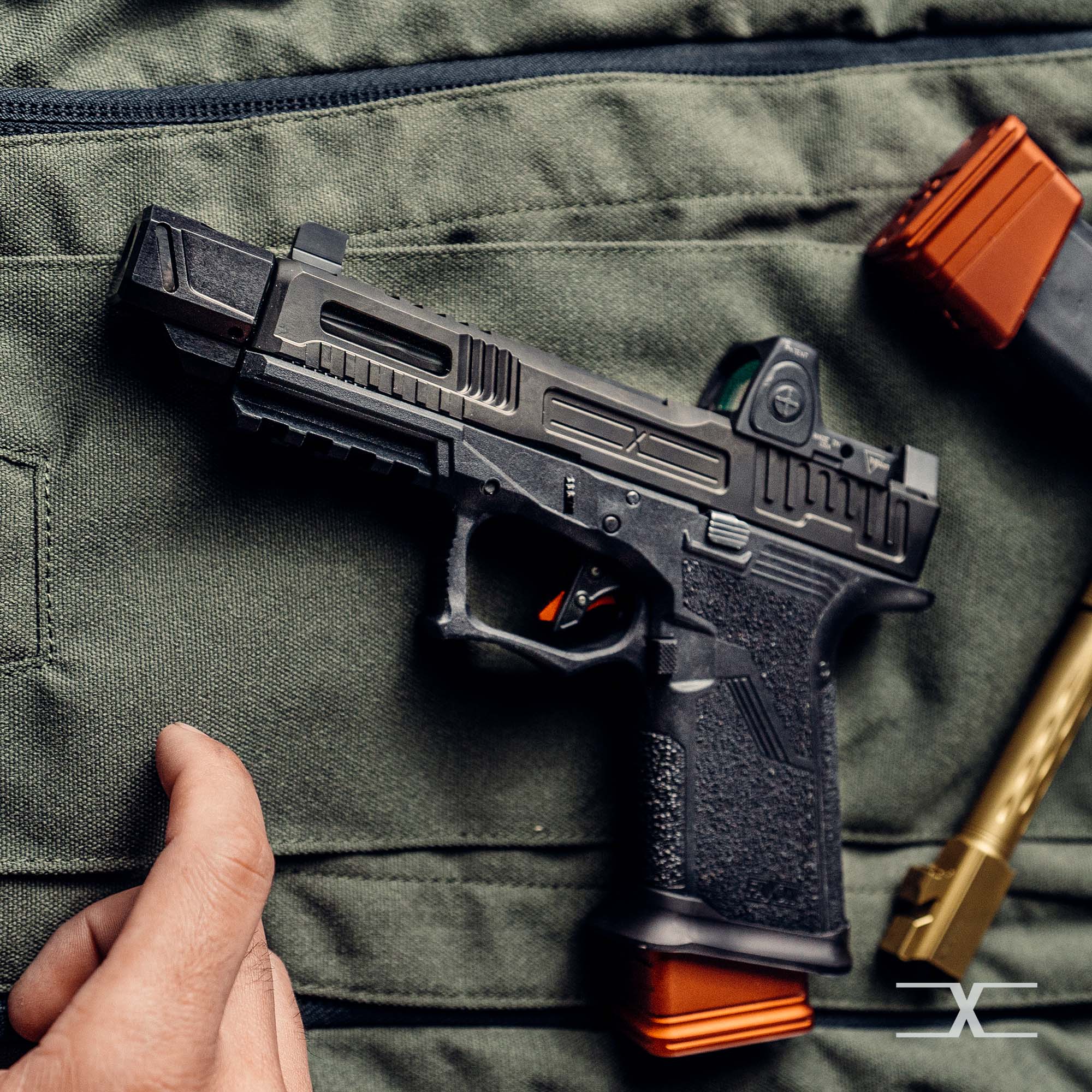 I mean, who doesn't want their magazine to hold more ammo? Our Modular Mag Extensions not only add capacity – but they look pretty cool as well. The modularity of our mag extensions makes them easy to install and take apart, plus you can mix and match colors to create your own combination for your Glock 19. You can even choose if you want to add three rounds to your magazine or five… or, how about you get both?