Posted by Faxon Firearms Staff on May 11th 2020

---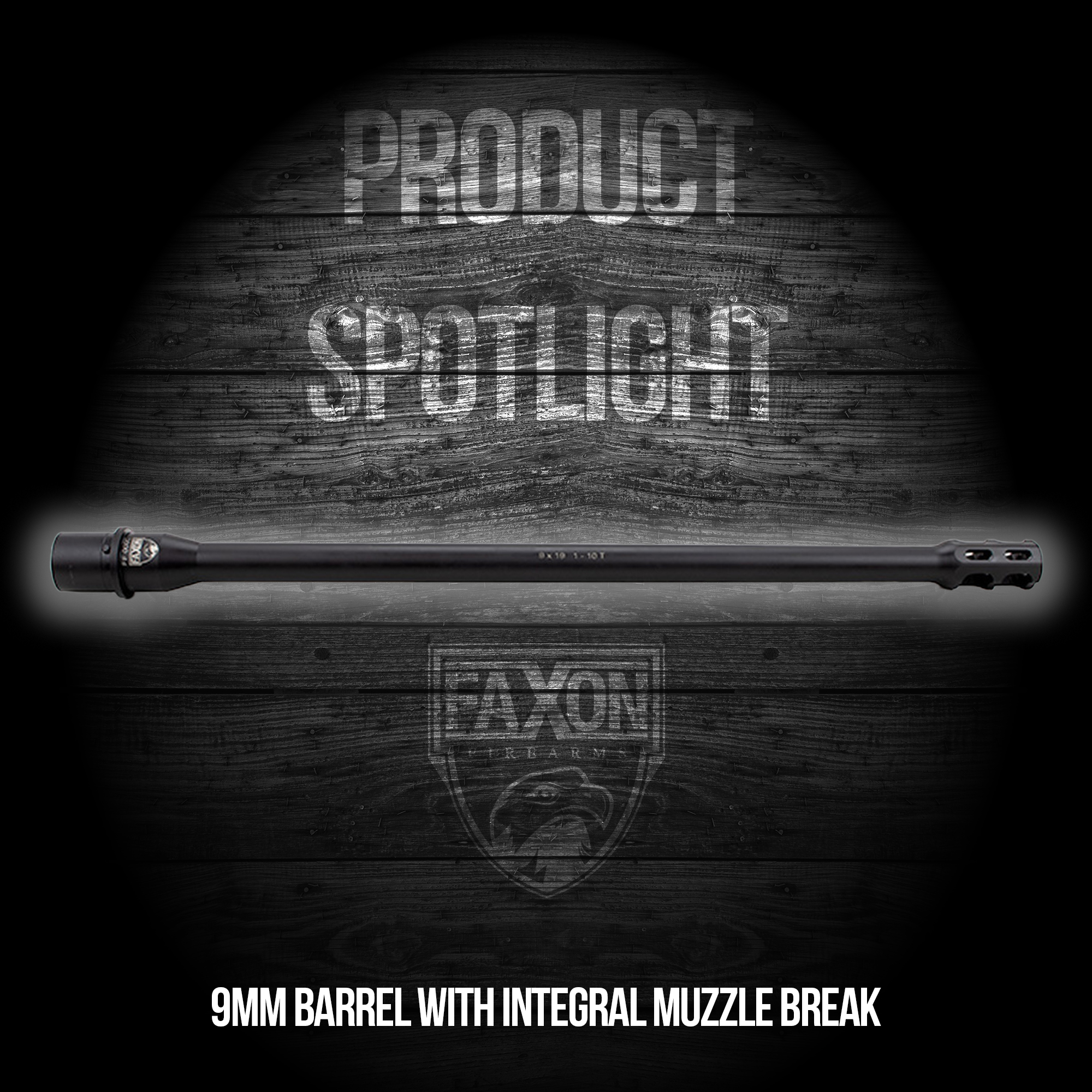 9mm Barrel with Integral Muzzle Break
Faxon's Integral Barrels help you get to your minimum 16" required barrel length without adding extra length with a threaded muzzle break.
---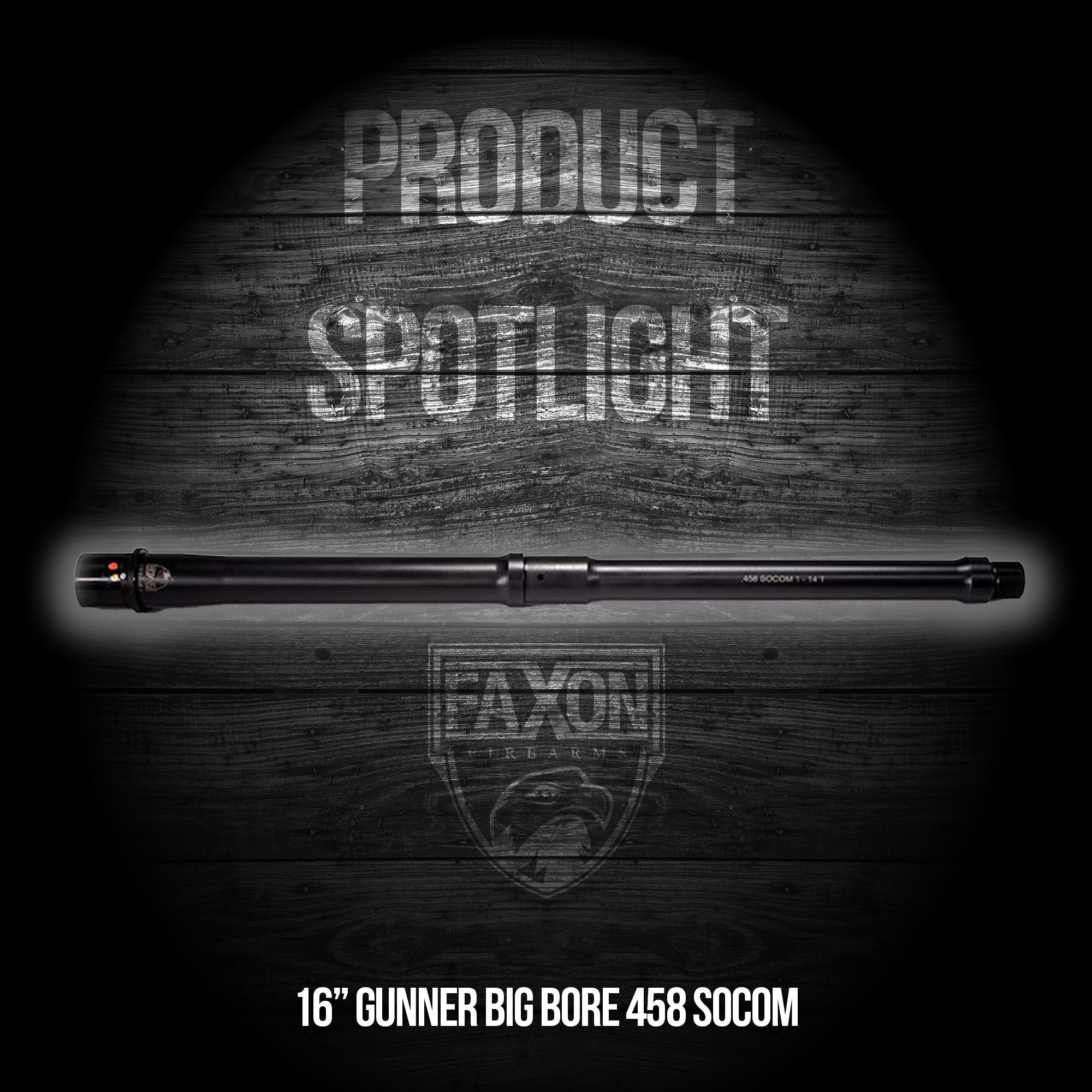 16" Gunner Big Bore 458 SOCOM
Faxon Firearms barrels are the pinnacle of value. Manufactured 100% in-house from cradle-to-grave, these barrels are fully stress relieved, air-gauge tested, and 11 degree target crowned to ensure superior accuracy.
---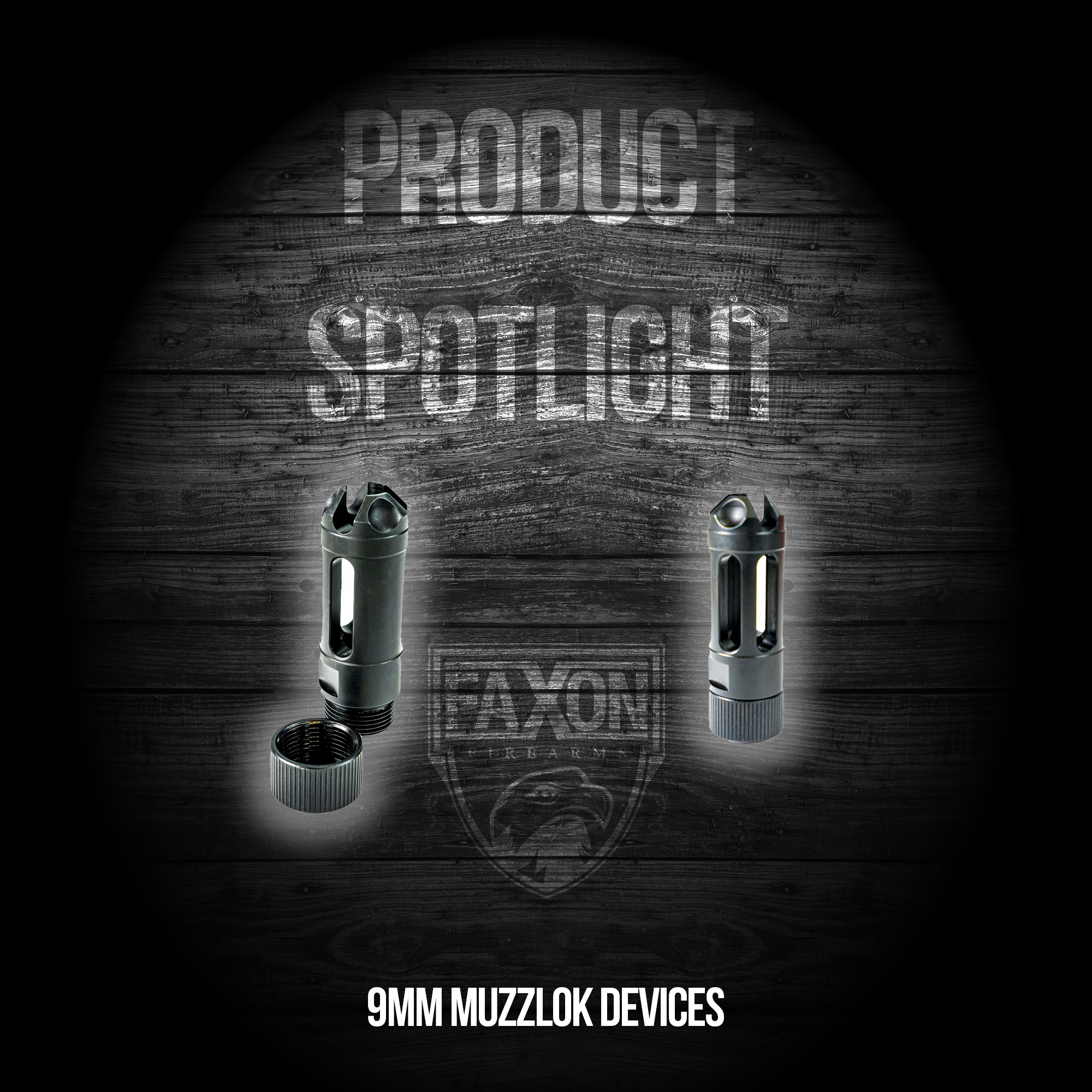 9mm MuzzLok Devices
No crush washer... no pin-and-welds. Faxon's own MuzzLok gives you a great muzzle device without all the headaches.
---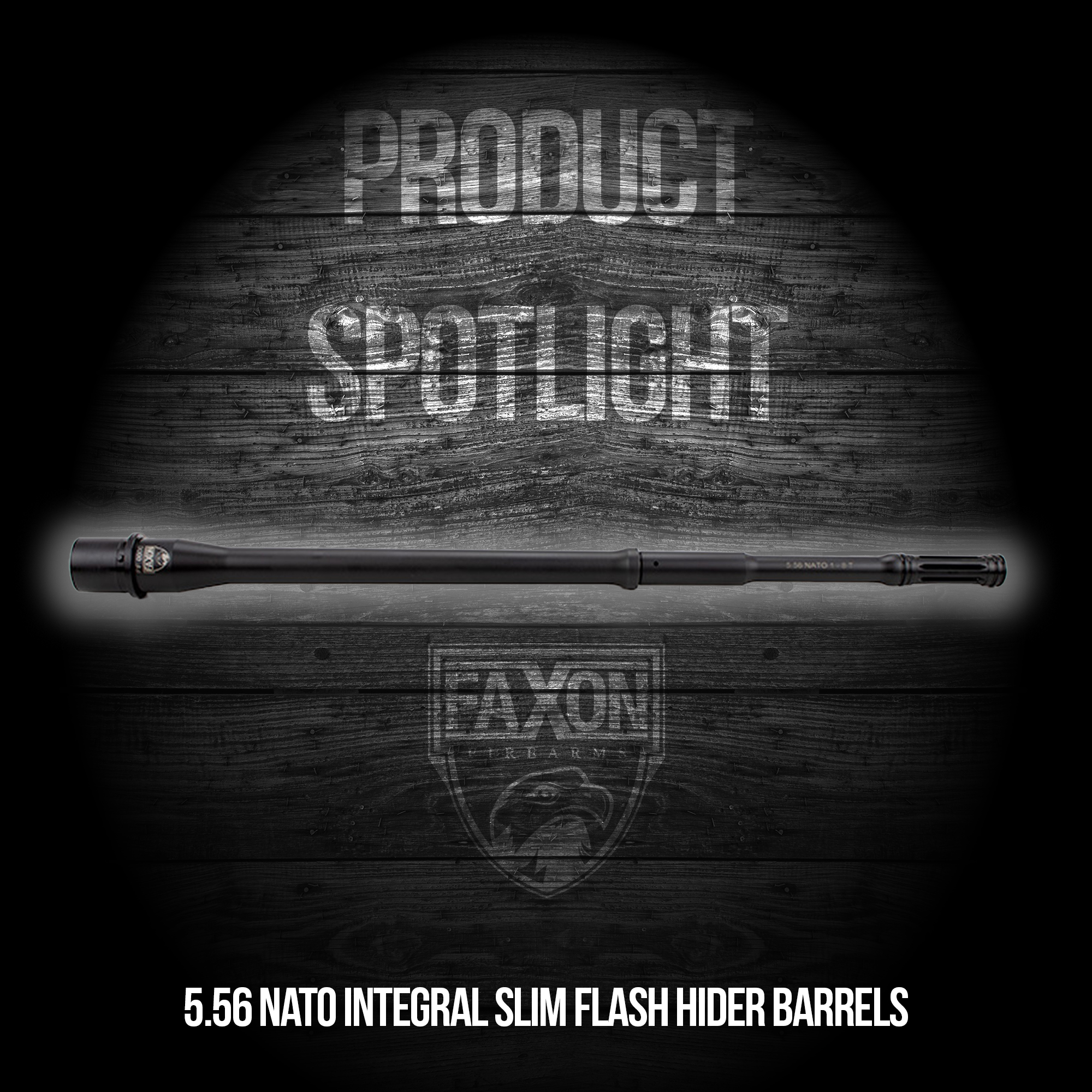 5.56 Integral Slim Flash Hider Barrels
Faxon Integral Barrels get you to your 16" minimum barrel length without pin-and-welds and/or threaded muzzle devices.
---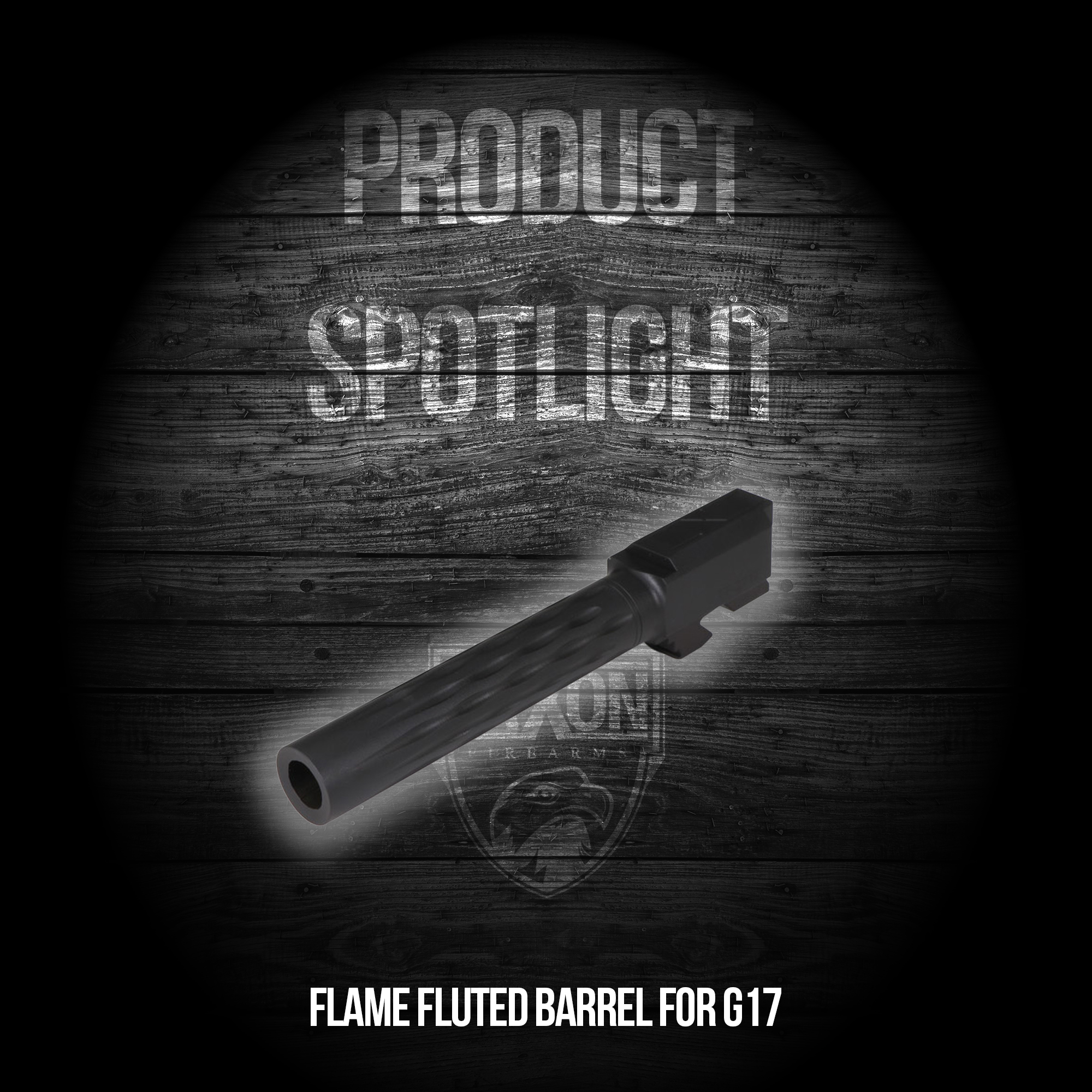 Flame Fluted Barrels for G17
Bring the classic look of Faxon's patented Flame Fluting to your next G17 build!