Posted by Shootingillustrated.com - Gary Johnston on Mar 16th 2016
Check out the review here: http://www.shootingillustrated.com/articles/2016/3/15/faxon-arak-21/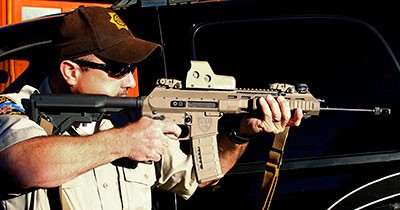 Teaser below!
Faxon ARAK-21
by Gary Paul Johnston - Tuesday, March 15, 2016
In the world of AR-15 clones, there are relatively few that will turn heads, but when they do, it is usually due to one of two things: a new AR model from a respected manufacturer or something the likes of which had never been seen before. One of the latter is the subject at hand.
Designed by Robert Faxon, of Faxon Firearms in Ohio, the new rifle is called the ARAK-21 (for 21st century). It is only a small part of the company, which has for years been a large military armament contractor. The ARAK-21, however, is a product for which the company will become synonymous with in the field of small arms.