Posted by Faxon Firearms Staff on Dec 11th 2020
If you've already picked up your December 2020/January 2021 issue of Ballistic Magazine, you may have seen Faxon gracing a 2-page spread (pages 94-95) vying for Ballistic's Best Semi-Auto Rifle of the Year award.
Of the 5 rifles in the AR-15 subcategory, the Faxon ION was the only ultralight being run through its paces by Ballistic's team of reviewers. With the ION weighing-in at 4.95 lbs (empty), the next lightest rifle was the Patriot Ordnance Factory Rogue, which was almost a full pound heavier (5.9 lbs, empty).
Faxon was proud to take home the 2nd place ranking, missing out by only HALF A POINT to the Primary Weapons Systems MK1 Pro, a 31", 6.7 lb, Long Stroke Piston rifle.
As of the publishing of this article, you can still vote for the ION in the Reader's Choice portion of the Ballistic's Best awards in the link below...
https://www.surveymonkey.com/r/Balllistic_Best_202...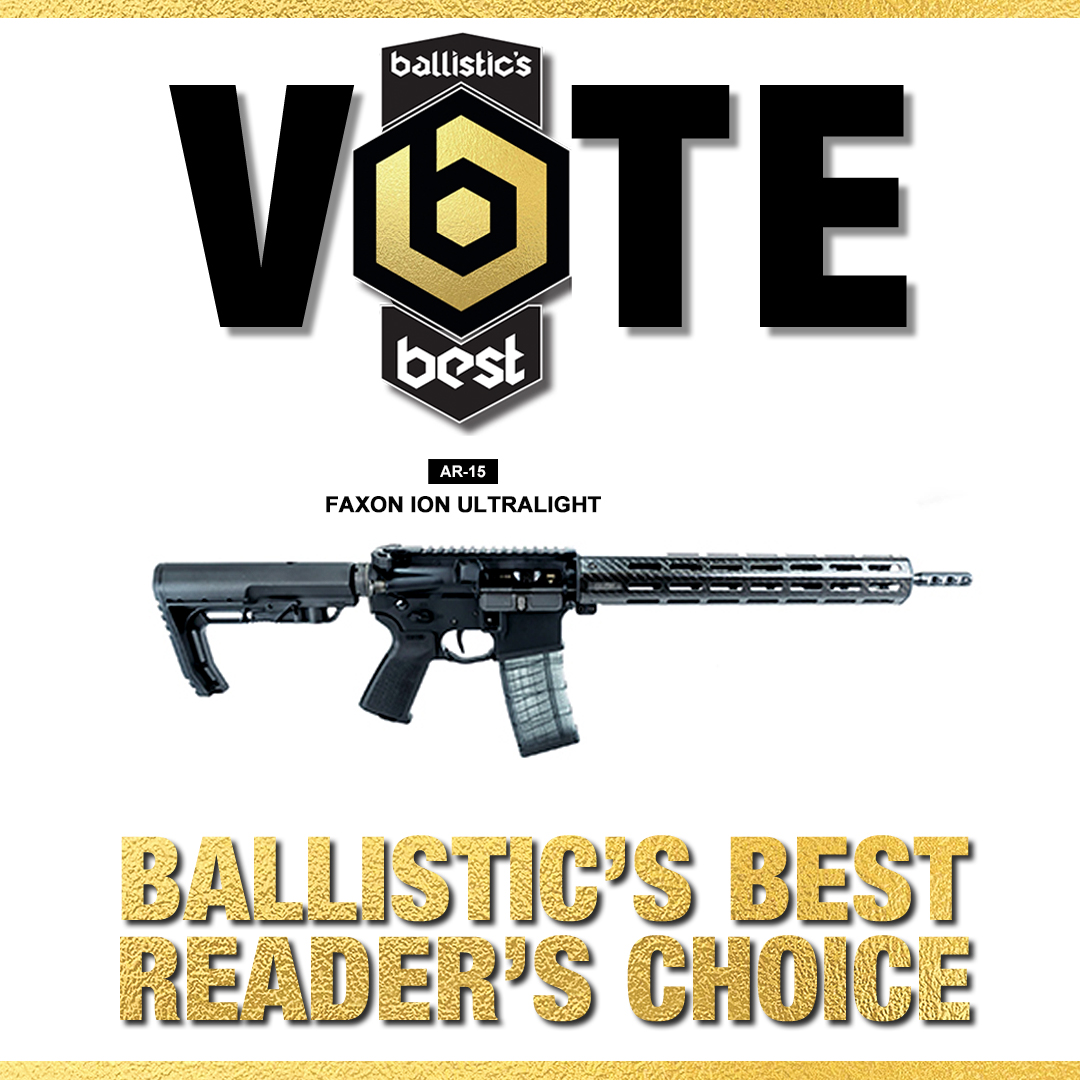 Don't forget to visit ballisticmag.com to pick up your issue and read the full review!