Posted by Faxon Firearms Staff on Nov 23rd 2020
Welcome to the Faxon 2020 Thanksgiving Special!
Did you know that 100% of gun owners also eat? True story...
We have 4 different recipes we'll be showing you how to prepare today for your next holiday meal.
Homemade Cincinnati Goetta

Faxon Family Stuffing

Smoked Turkey

Faxon Family Chess Pie
We would like to share a special 'thank you' to the following companies for helping us make this special happen.
---
This special edition of the blog is in memory of our beloved Betty Faxon, mother of our founders, Bob & Barry Faxon.
Enjoy this fun candid photo of Betty in the early days of Faxon Firearms!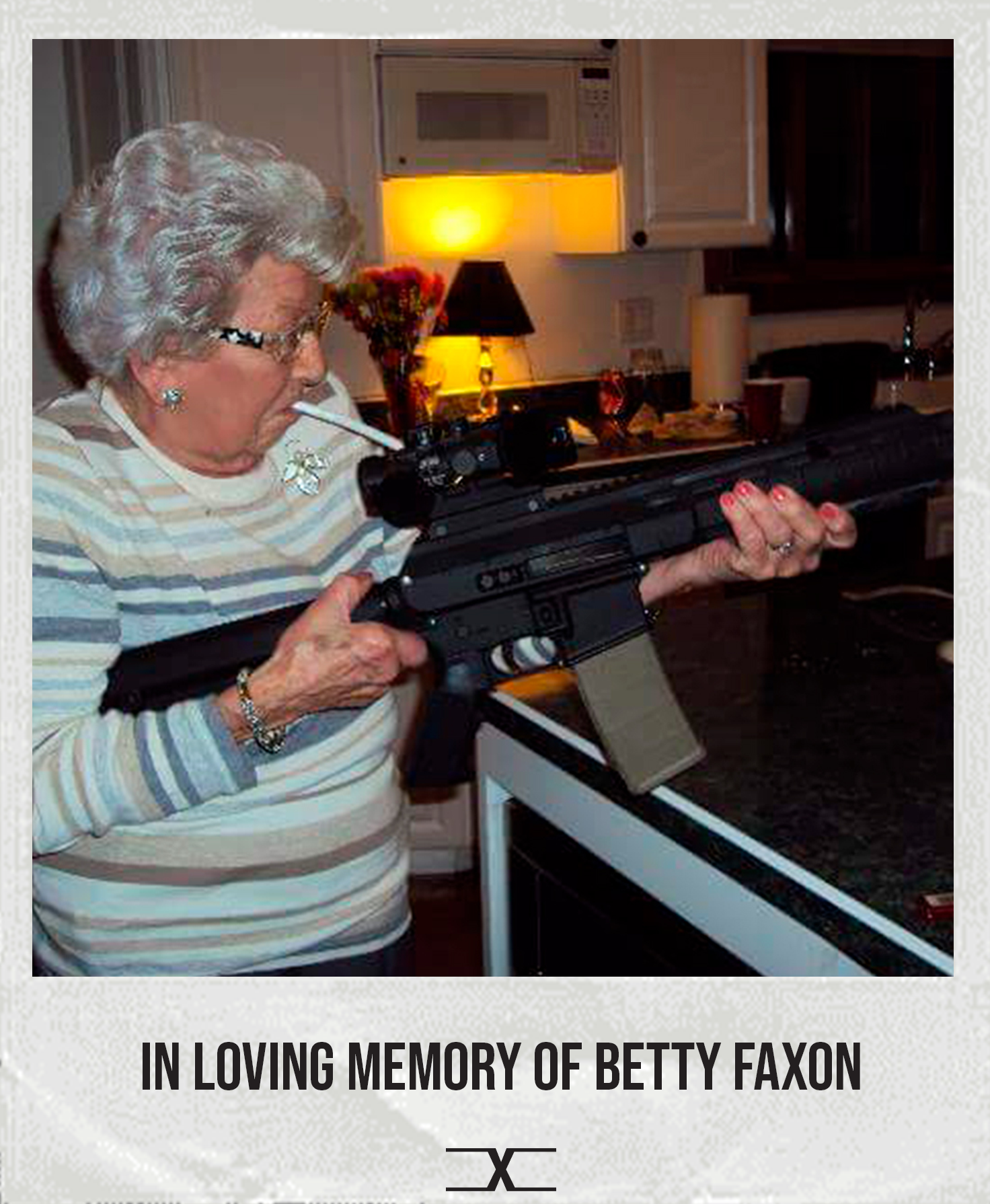 Let's get cooking!
---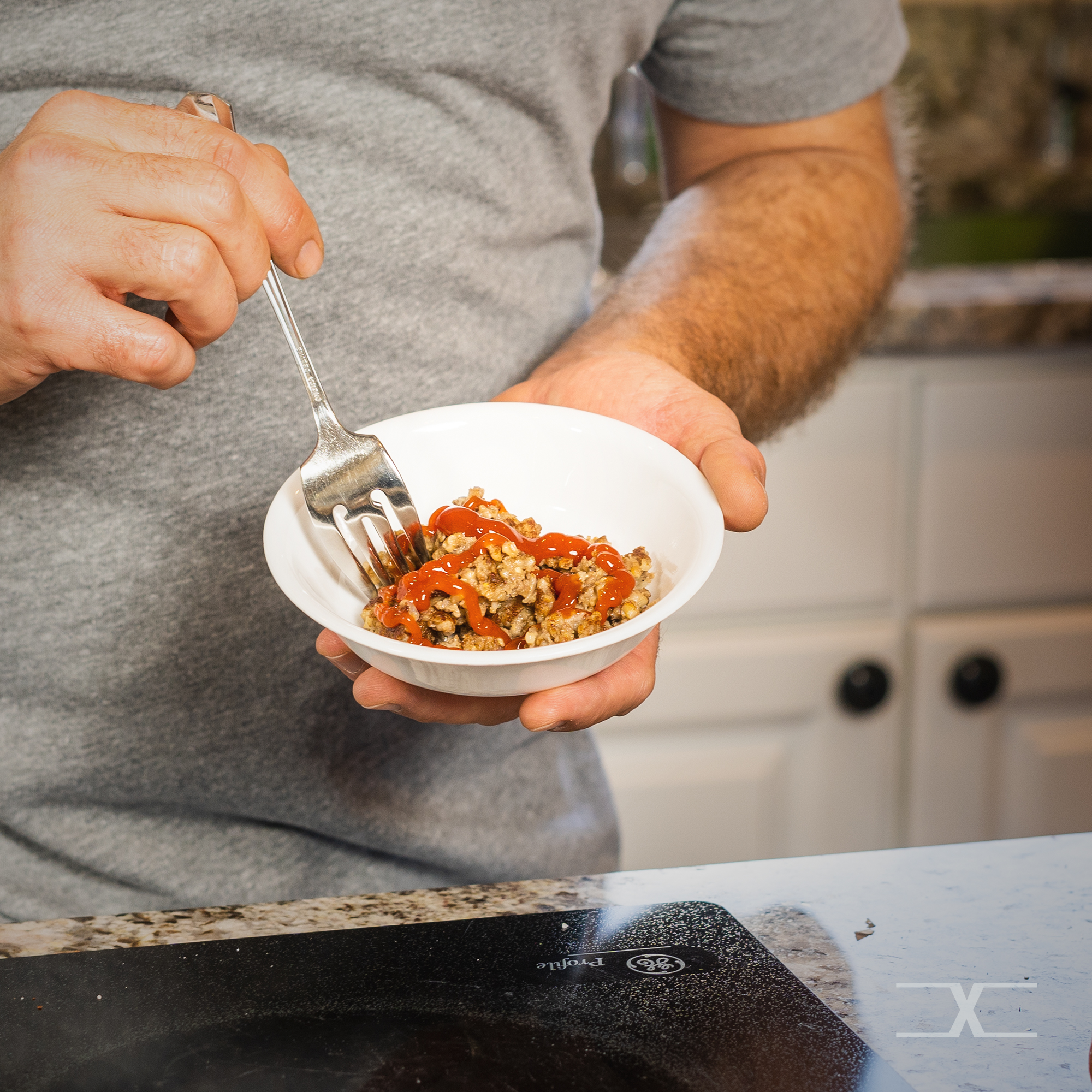 Goetta:
Goetta is a staple for us Cincinnatians. It's a regional dish that is popular primarily in the greater Cincinnati area (Southwest Ohio, Northern Kentucky, Southeast Indiana).
Jay will be showing you how to make homemade goetta using his generational family recipe.
Ingredients:
1lb pork shoulder
1lb beef chuck roast
2.5 cups pinhead or steel cut oatmeal (dry)
4 cups water (plus more as needed)
2 medium onions, white or yellow, chopped
5 bay leaves
1.5 tsp crushed sage
1 tsp crushed thyme
1 tsp salt
2 tsp brown sugar
.75 tsp ground black pepper
.25 tsp red pepper flakes
.25 tsp nutmeg
.25 tsp cayenne pepper
.25 tsp coriander
.5 tsp paprika
4 garlic cloves, minced
Instructions:
1)Add oats, onions, bay leaves, and water to pot. Bring to boil, then reduce heat to low (just barely simmering). Cook until all water is absorbed. Oats should be sticky and have a little bite, but not hard. If needed, add more water and continue cooking.

2)Remove cooked oats from pot and spread out to cool. Let cool completely.

3)Grind pork and beef through fine grinder.

4)Add ground meat, cooled oats, and all remaining spices/seasonings/herbs to large bowl or meat mixer. Mix thoroughly. Consistency should be sticky, similar to bulk breakfast sausage. Add water (by the teaspoon full) as needed.

5)Divide mix into loaf pans or containers, and refrigerate or freeze.

6)Refrigerated goetta should be cooked (see below) within 3-5 days. Frozen will last a couple months.
Cooking:
1)Add a small amount of oil or butter to frying pan, on medium high heat.

2)Add goetta, flatten, and fry. Let crust develop before mixing and flipping. Flip, mix, flatten, and repeat. Fry until moisture (steam) stops being released, and goetta has nice brown crust.
Eating:
Eat with ketchup and buttered white toast, or fried eggs, or maple syrup (or some combination)!
---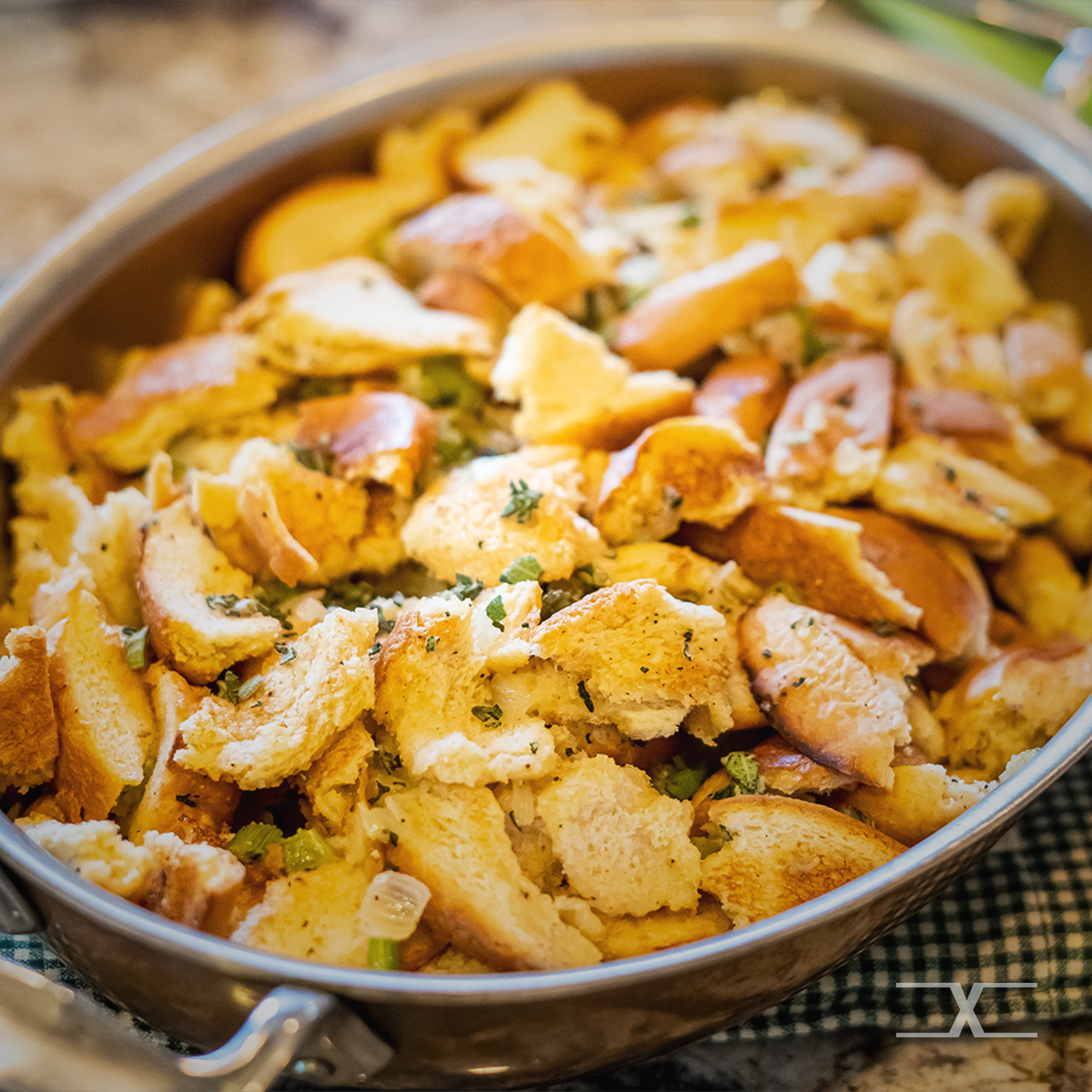 Faxon Family Stuffing:
A staple in the Faxon Family meal is Betty Faxon's stuffing. This is a very easy dish, but is sure to please!
Ingredients
2 large loaves white sandwich bread (pick a bread with some heft -- not french bread or ciabatta or artisanal sourdough either. I like a Country White.)

1 cup salted butter

1 cup minced onion

1 cup chopped celery

1 teaspoon salt

1 teaspoon white pepper

5 tablespoons minced fresh sage

1 cup chicken stock
Instructions
Preheat oven to 350 degrees.

Cut bread into 1 inch cubes, set aside into a large bowl.

In a large and deep skillet (a wok is great), melt butter over low heat.

Add onion and celery. Saute until the vegetables are translucent, but try not to let them brown

Add the salt and pepper and fresh sage, and cook until the sage is fragrant.

Toss the bread cubes with the butter vegetable mixture, using your hands to make sure all the bread is coated in buttery goodness. Tip the entire thing into a baking dish, and pour the stock over it. Bake covered at 350 degrees for 30 minutes, uncovering in the last 5-10 minutes of cooking to let the bread crisp.

This can be made ahead -- just add the stock right before baking and bake right before serving.
---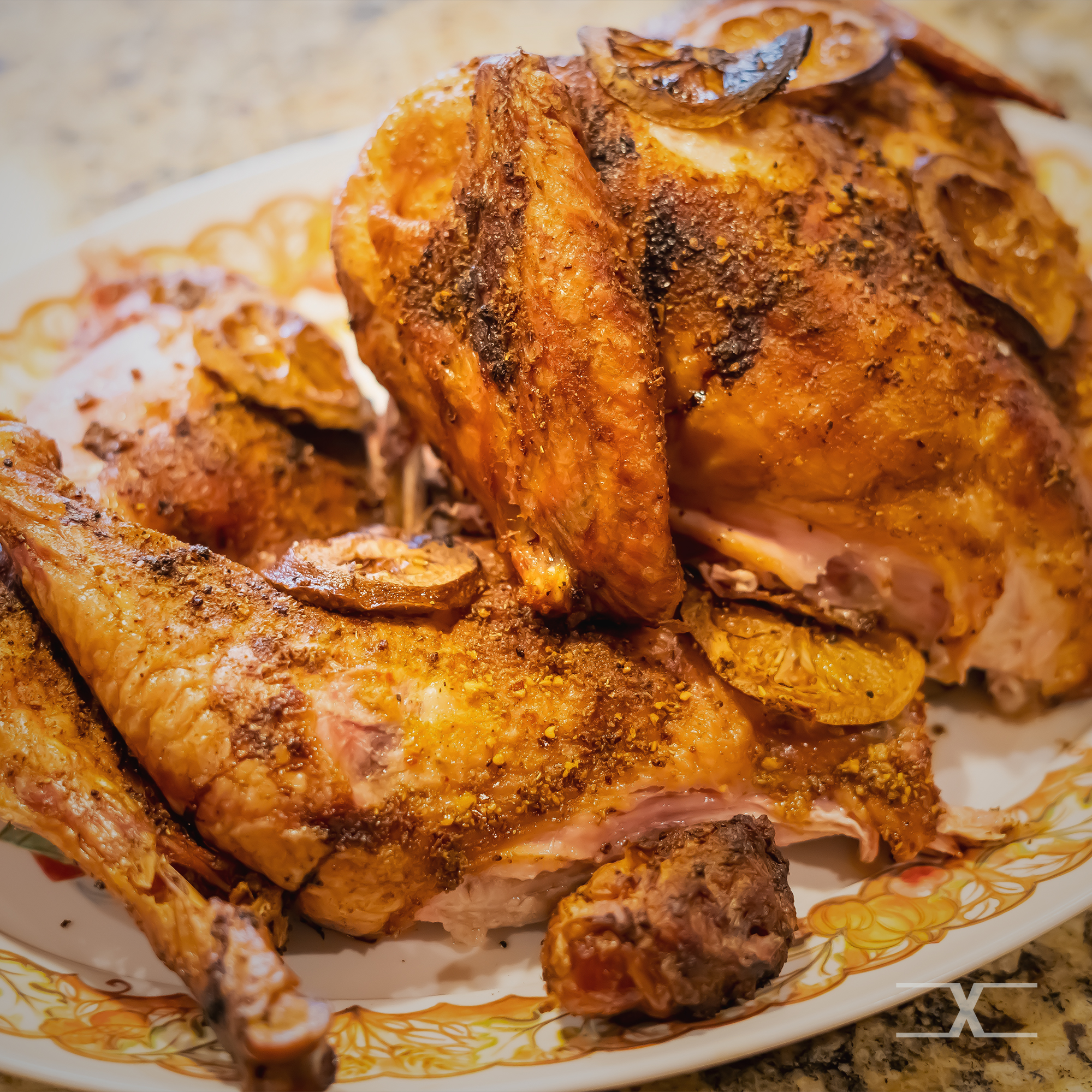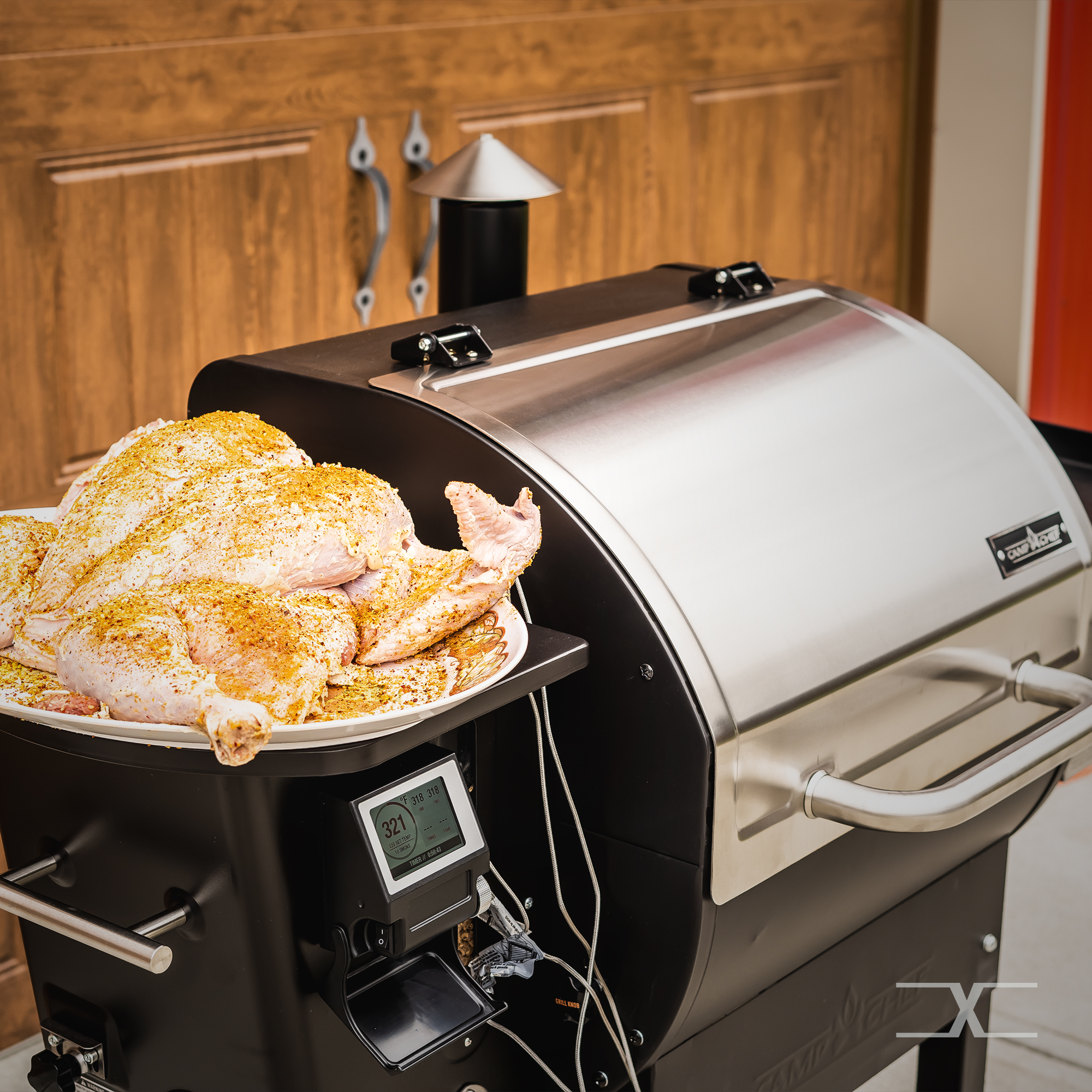 Smoked Turkey:
If you're looking to kick the standard 'roasted' turkey, but don't want to risk a deep-fry, this is the method for you!
The smoking method adds a huge amount of flavor without making your turkey taste like BBQ. Crispy on the outside, juicy on the inside!
---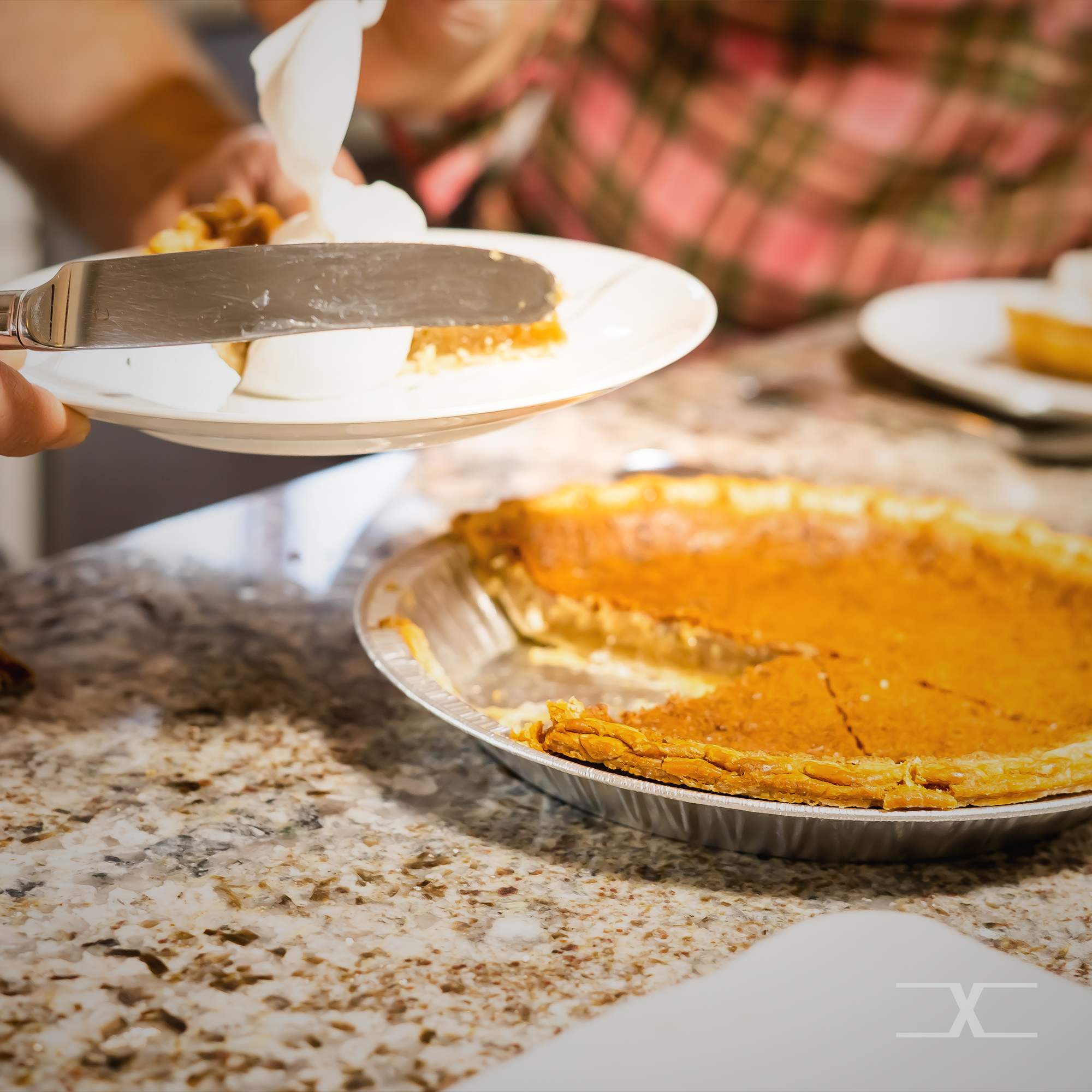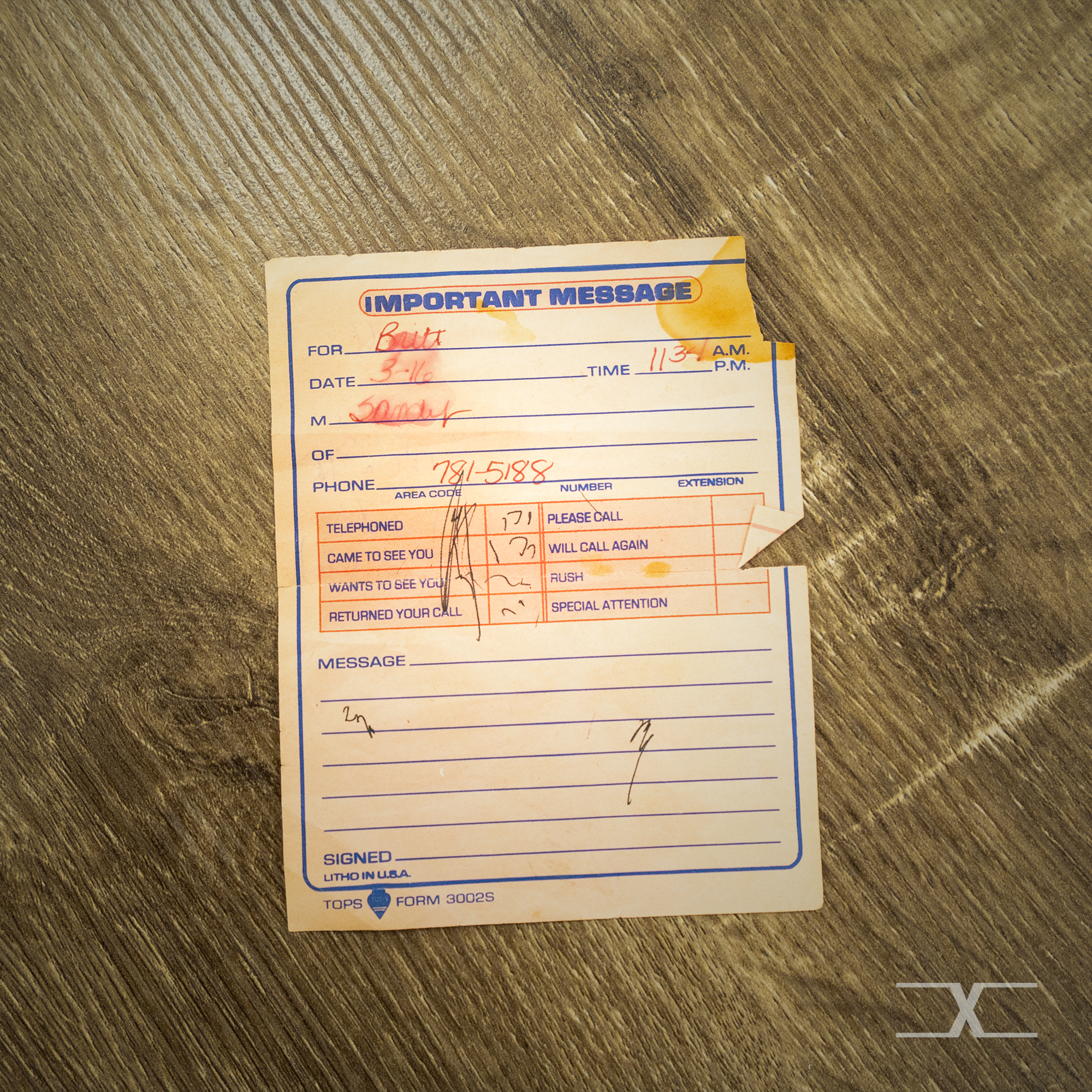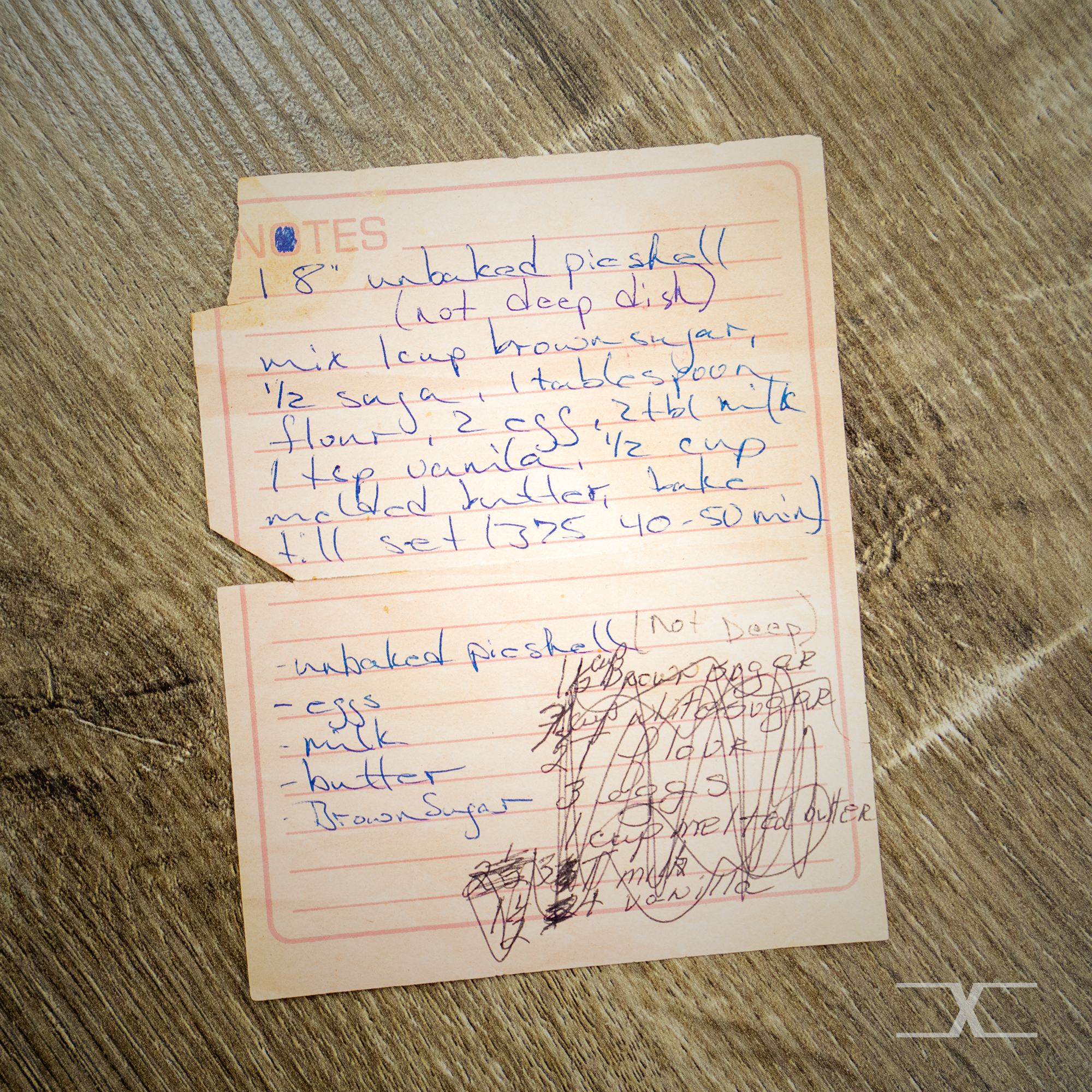 Chess Pie:
You can't leave-out dessert!
The Faxon's Chess Pie is another crowd-pleaser, especially for picky eaters that don't like nuts in their pie. Enjoy with or without the bourbon whipped-cream!
Preheat oven to 375°F
1 8" Traditional(Not Deep Dish) Frozen Pie Crust
1 Cup Brown Sugar, Light or Dark
½ Cup Granulated Sugar
1 Tablespoon All Purpose Flour
2 Large Eggs
2 Tablespoons Milk
1 Teaspoon "Good" Vanilla
½ Cup Melted Butter
Mix all ingredients until the color lightens slighty and increases in volume by a ¼. Poor mix into unbaked pie crust. Bake for 45 to 50 minutes. Cool. Serve with whipped cream or whipped topping.
---
Watch the full special below!