Posted by Faxon Firearms Staff on Apr 30th 2018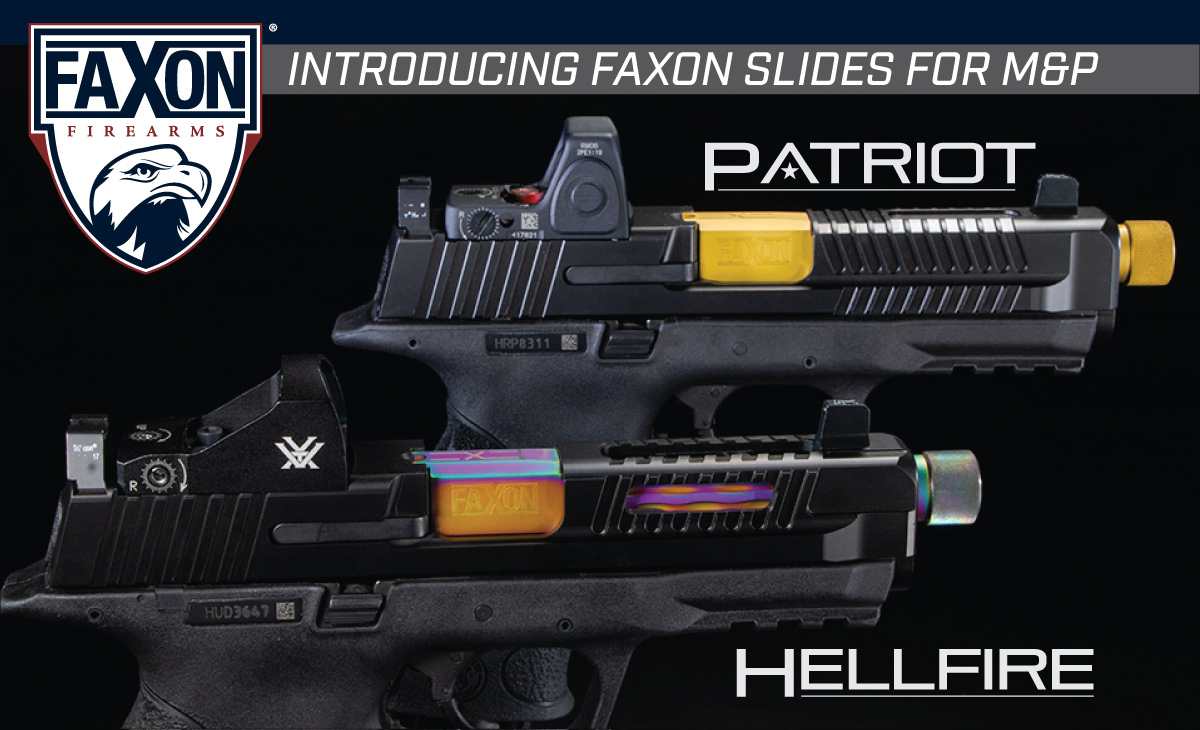 We're excited to announce our new line of production slides for M&P Pistols.
We will initially launch with the Patriot and Hellfire slide profiles. All are manufactured completely in-house from 17-4 Stainless Steel, accept Glock sights, and have Diamond-Like Carbon (DLC) finishes. Enhanced front, rear, and top serrations are strategically located to aid in slide manipulation.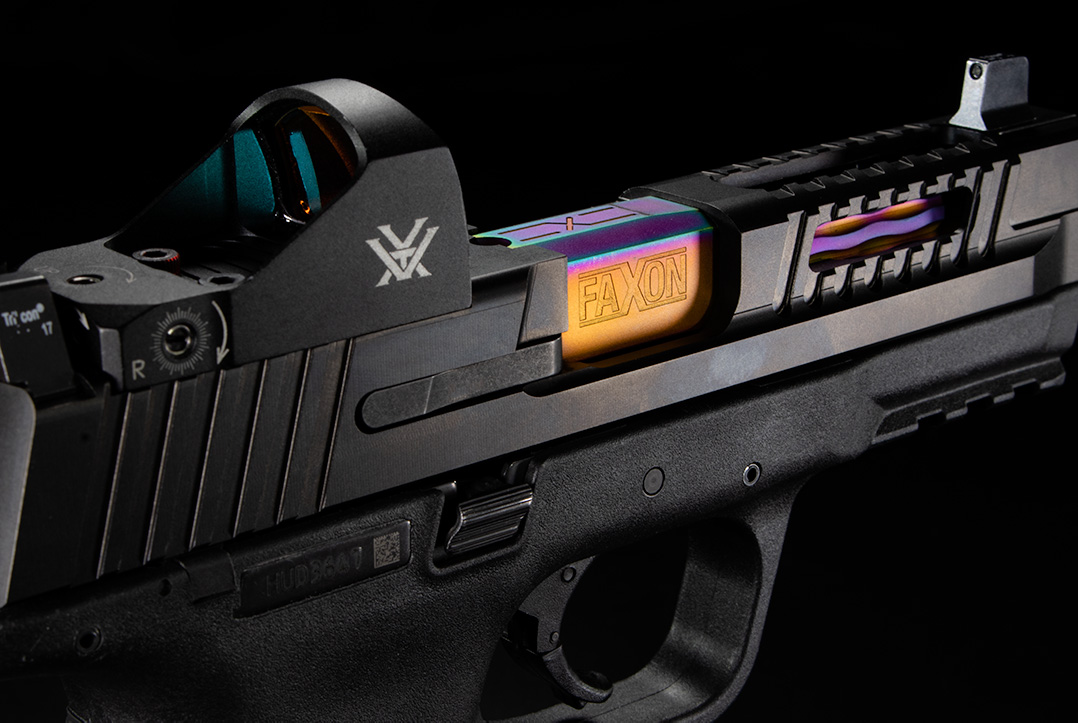 All slides come with an optics-ready cut. Each profile is available with either a Trijicon RMR cut or a multi-optics mounting system that accepts the Vortex Venom, Vortex Viper, and Burris FastFire. Both the Patriot and Hellfire have machined posts in the optic cuts for optic locating and recoil absorption. And both ship with cover plates and optics mounting hardware.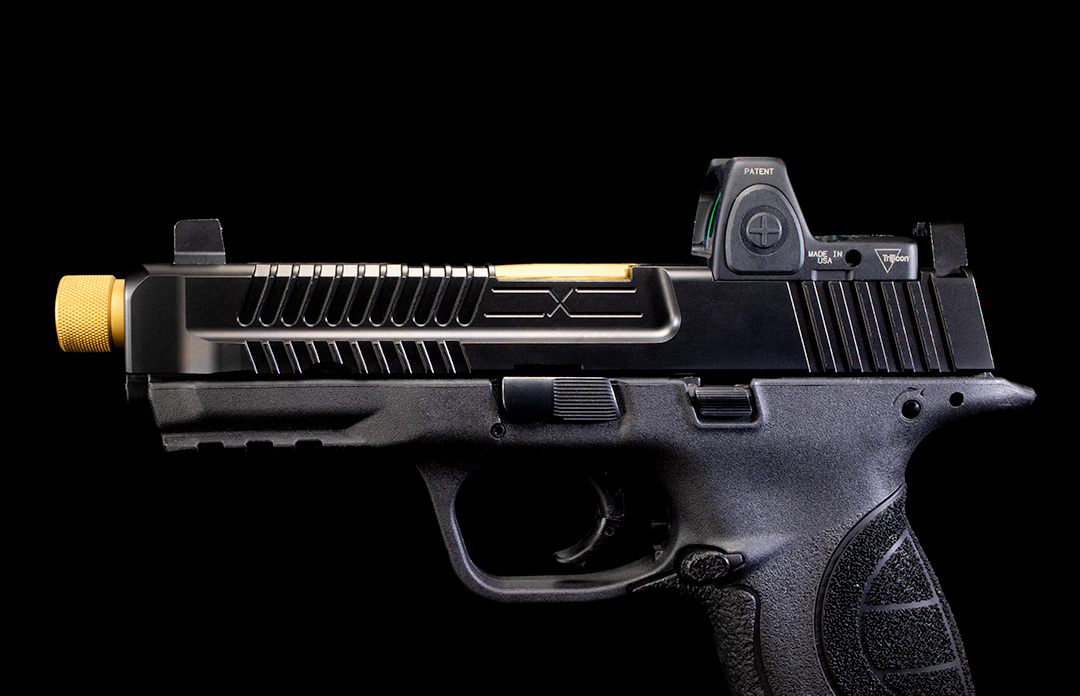 "We're excited to continue our growth into the pistol market with our M&P Patriot and Hellfire slides. Manufacturing slides completely in-house from bar stock gives us the ability to create new profiles and optics mounting solutions that many other companies simply can't achieve.
Coupled with our Match Series pistol barrels, we really have a strong and innovative offering for our customers," said Bob George, Director of Sales and Business Development at Faxon Firearms.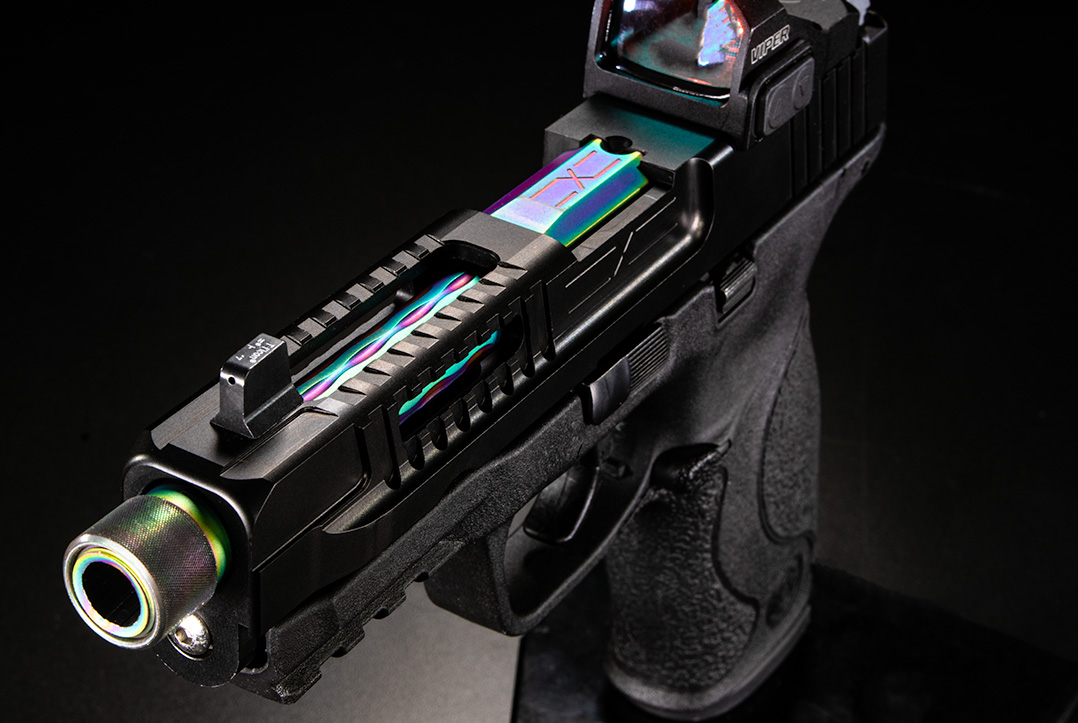 MSRP for the Patriot is $499 and the Hellfire is $525. Both slides will be on display at the Faxon Firearms booth at the NRA Annual Meeting, booth #3108.