Posted by Faxon Firearms Staff on Feb 4th 2022
Meet the Crew
Here at Faxon Firearms we are committed to creating quality products – to do that, we need a team of quality people who create incredible content showcasing those products. Enter our Ambassadors! We're finally ready to introduce our team of Faxon Embassy Ambassadors. These people have been champions of the Faxon brand for quite some time now. They're competitive shooters, instructors, builders, and content creators. They may not work here in the Faxon office, but we consider them an integral part of our team. We wanted to take a moment to introduce you to five of them!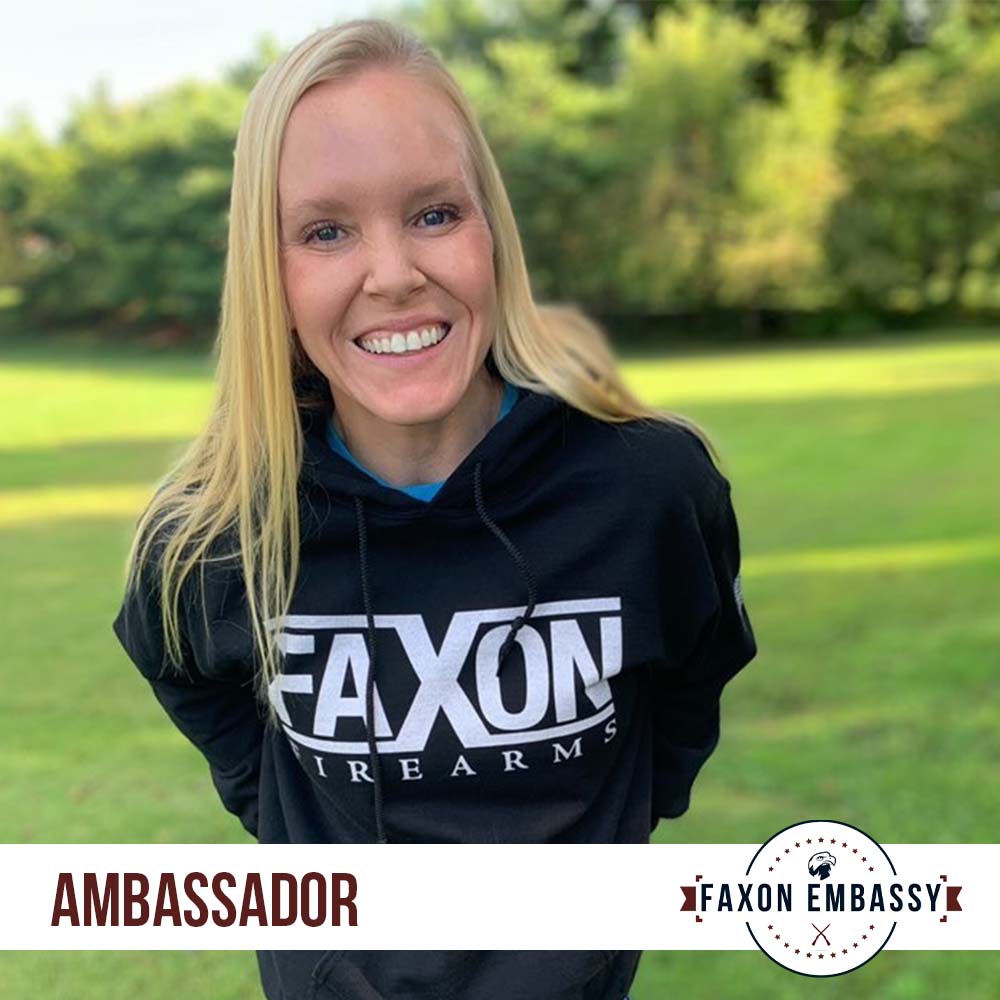 Meet Heather, aka @armedwithcontrast! Based in Virginia, Heather's channel focuses on concealed carry (especially for the ladies) as well as reviews of her favorite gear. Her favorite Faxon product is really anything chameleon, but you'll notice she's practically always wearing her Faxon sweatpants.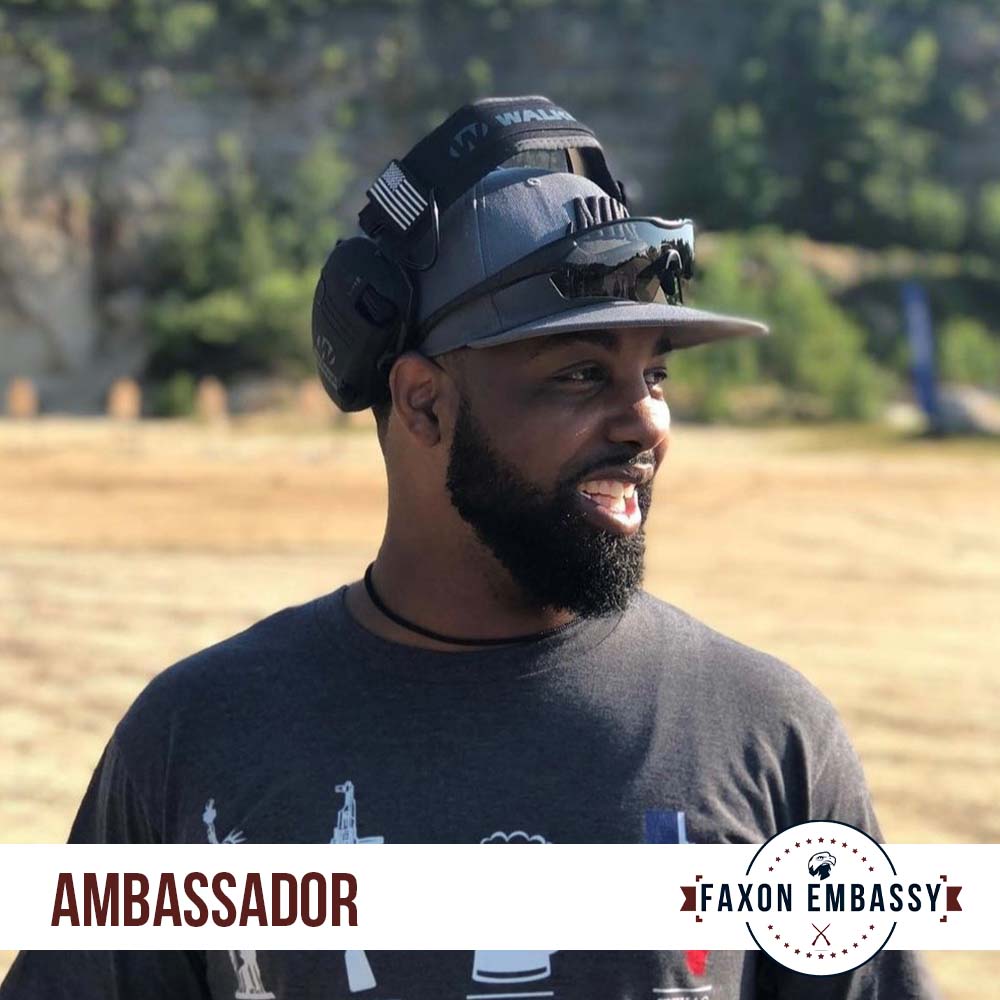 Meet Avery, aka @texas_tote_em, from the great state of Texas! Avery is out on the range day after day instructing the public on basic concealed carry as well as some more advanced tactical skills – he does it all, alongside his wife @gabbz_totez. Avery's a longtime Faxon fan, intent on outfitting his existing pistols with some awesome Faxon upgrades, like our Patriot slide and G19 barrels.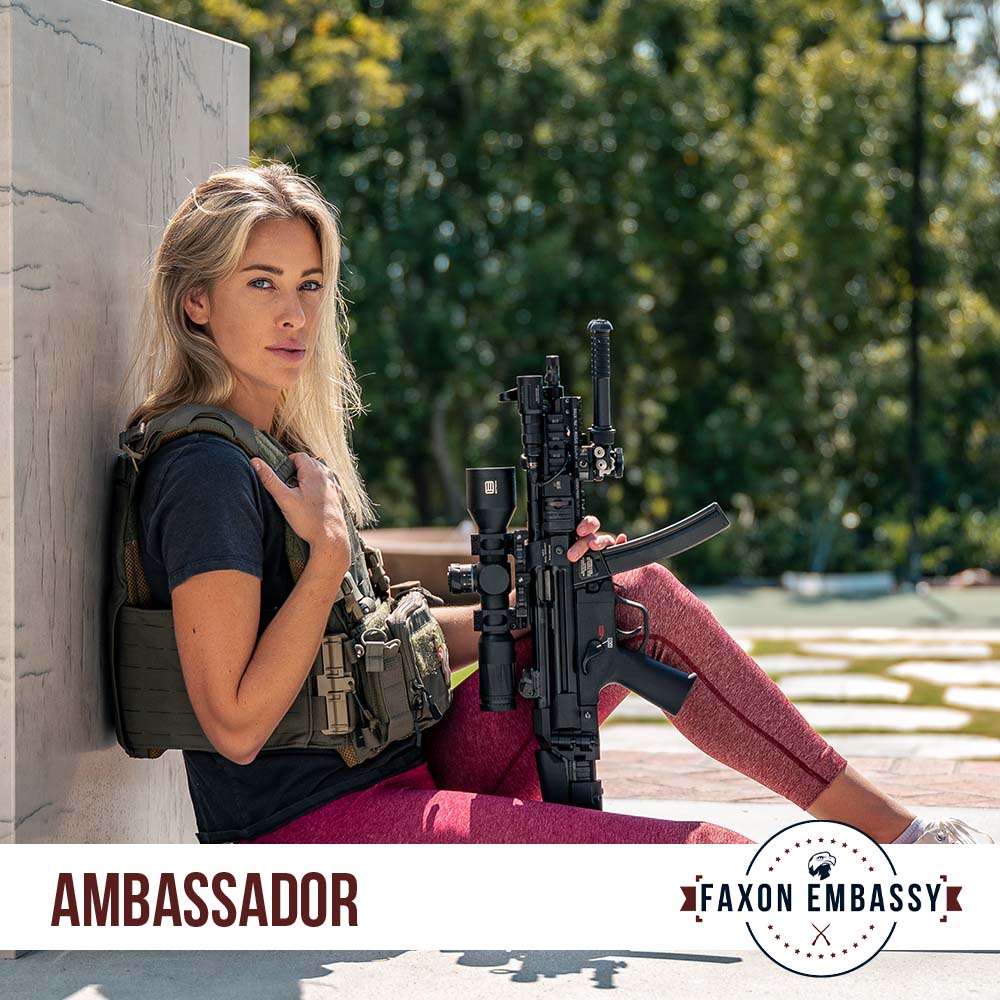 Meet Amanda, aka @mandamarza! She's in New Mexico putting together some of the best builds we've ever seen. Amanda always has the latest new guns and gear, and you know she only shows the best because all her reviews are unpaid and unbiased. She loves using Faxon to add some flair to her already unique and showstopping builds, especially with our TiN and Chameleon BCGs.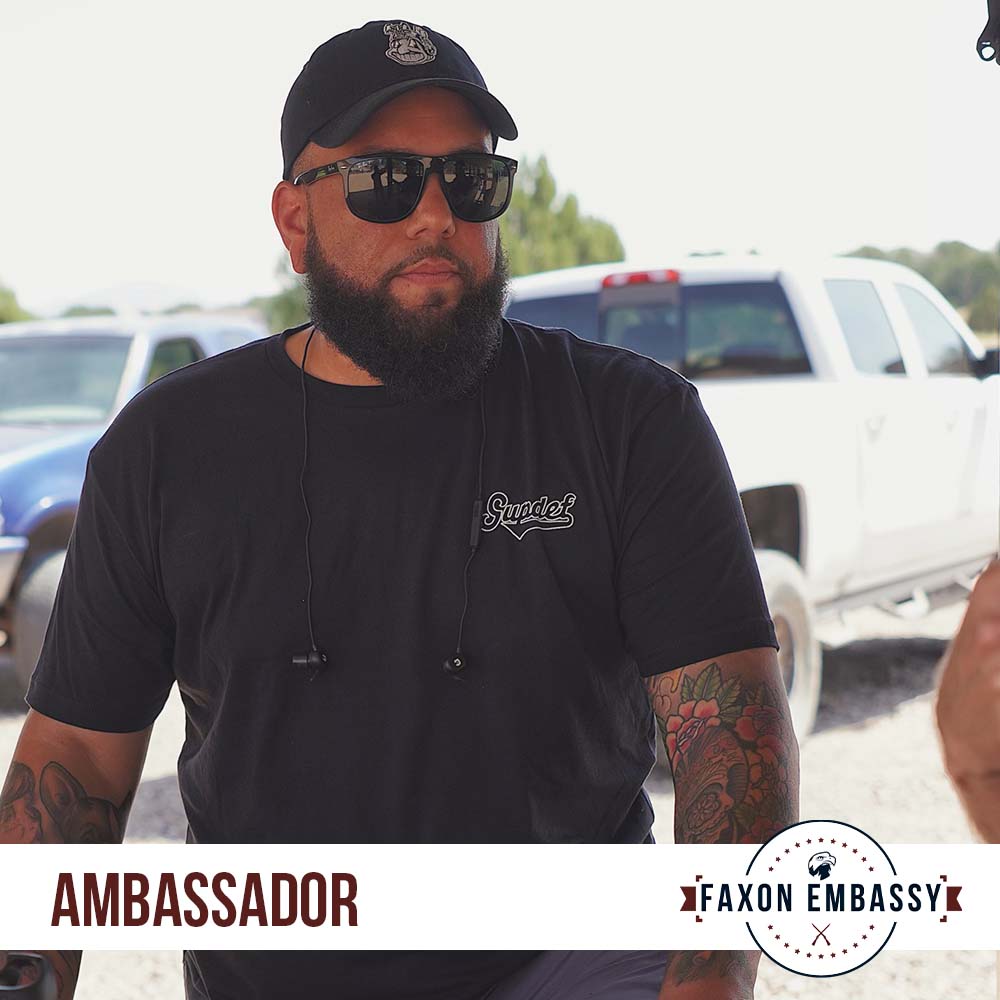 Meet Jeremy, aka @whatthekicks, also hailing from Texas! You may know him for both beautiful builds and an incredible sneaker game. He might be our most stylish ambassador, always going for our Chameleon or TiN barrels. Check out his page for style, guns, and the occasional expensive whiskey.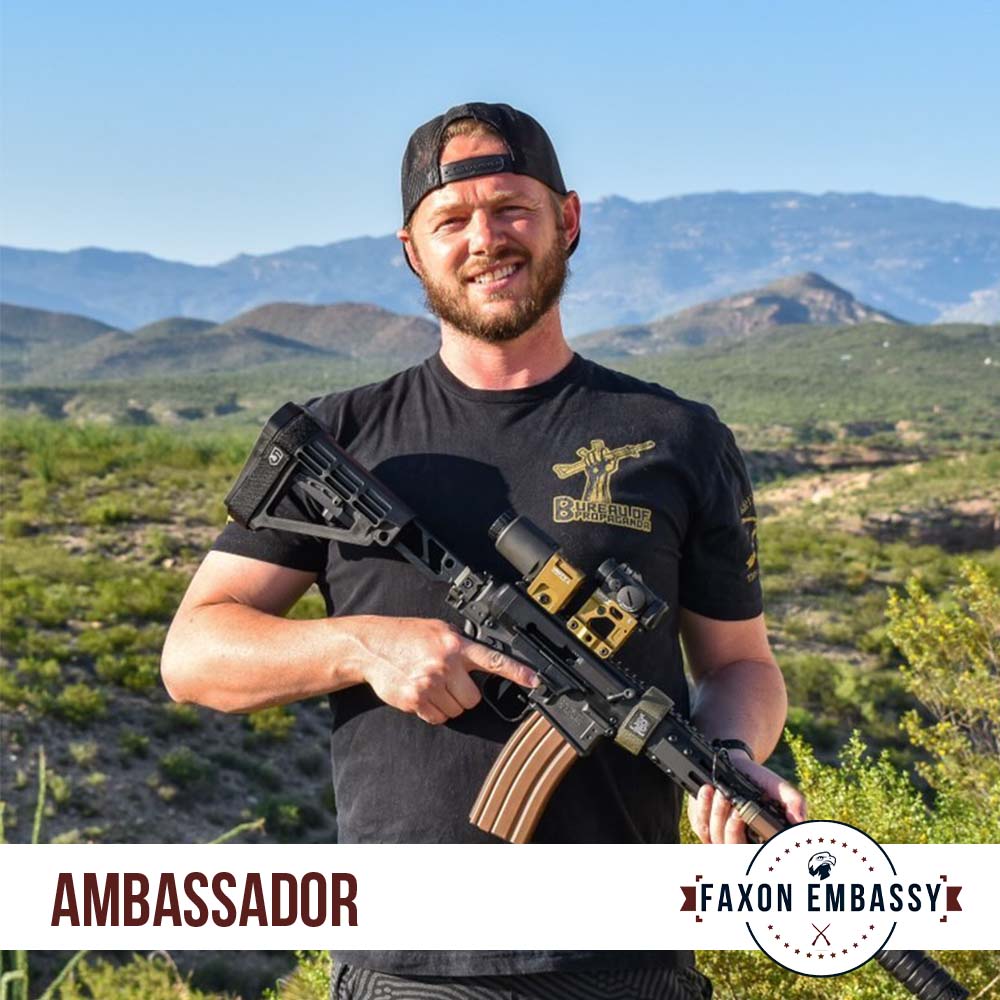 Meet Jordan, aka @kill_flash_photography! We couldn't do what we do without the amazing photos our content creators take of our products. Jordan's one of those people, taking awesome photos of our threaded Glock barrels in all kinds of crazy builds.
There's even more ambassadors to check out on our Faxon Embassy page, as well as more to come in the future, so keep an eye out as we introduce even more amazing ambassadors who love Faxon just as much as you do!