Posted by Faxon Firearms Staff on May 30th 2023
How Do I Redeem My Rewards Points
We are often asked "How do I redeem my rewards points?" in this blog article, we will walk you through the steps on how to redeem those points for a coupon code so you can save some money on your next purchase!
1.First thing's first, make sure you are logged into your account on the website, if you are not logged in, it will not allow you to redeem your points.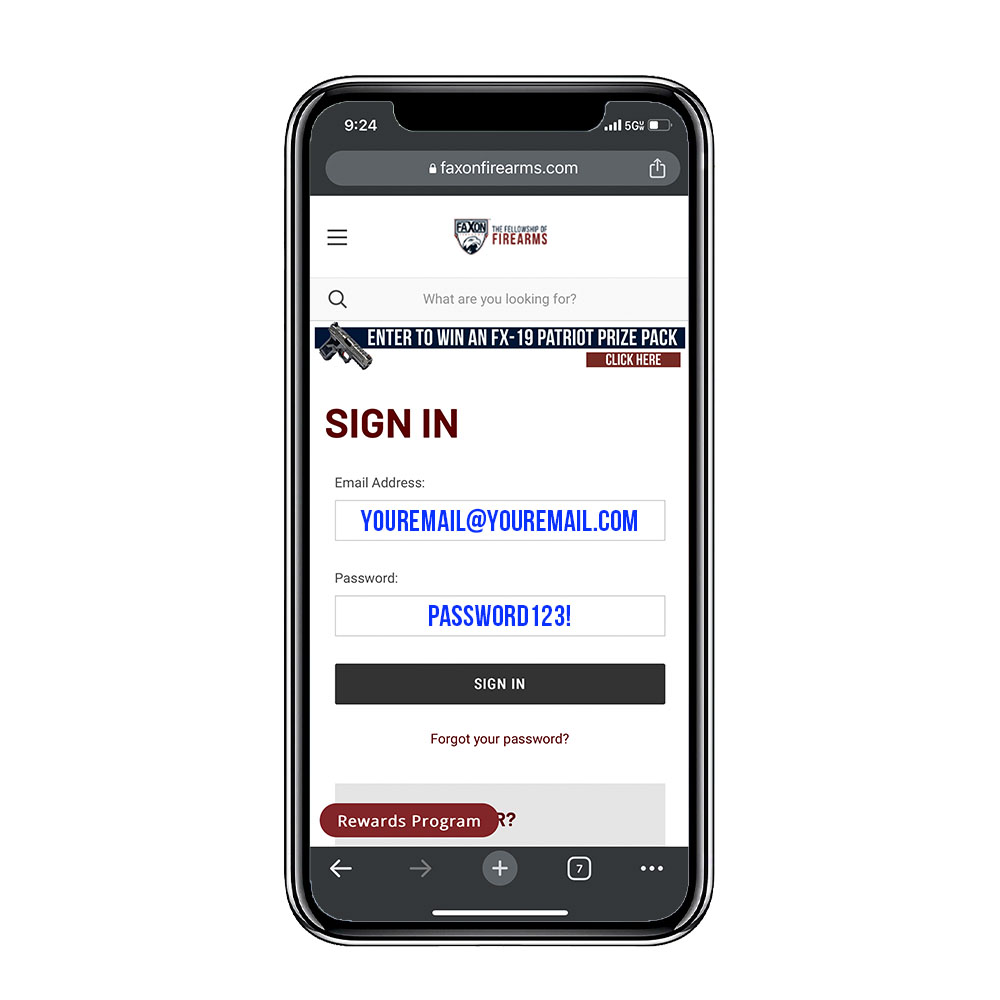 2.Once you are logged in, click the red "Rewards Program" button in the lower left-hand corner of your screen.
3.Next, you need to click on the "My Rewards" tab.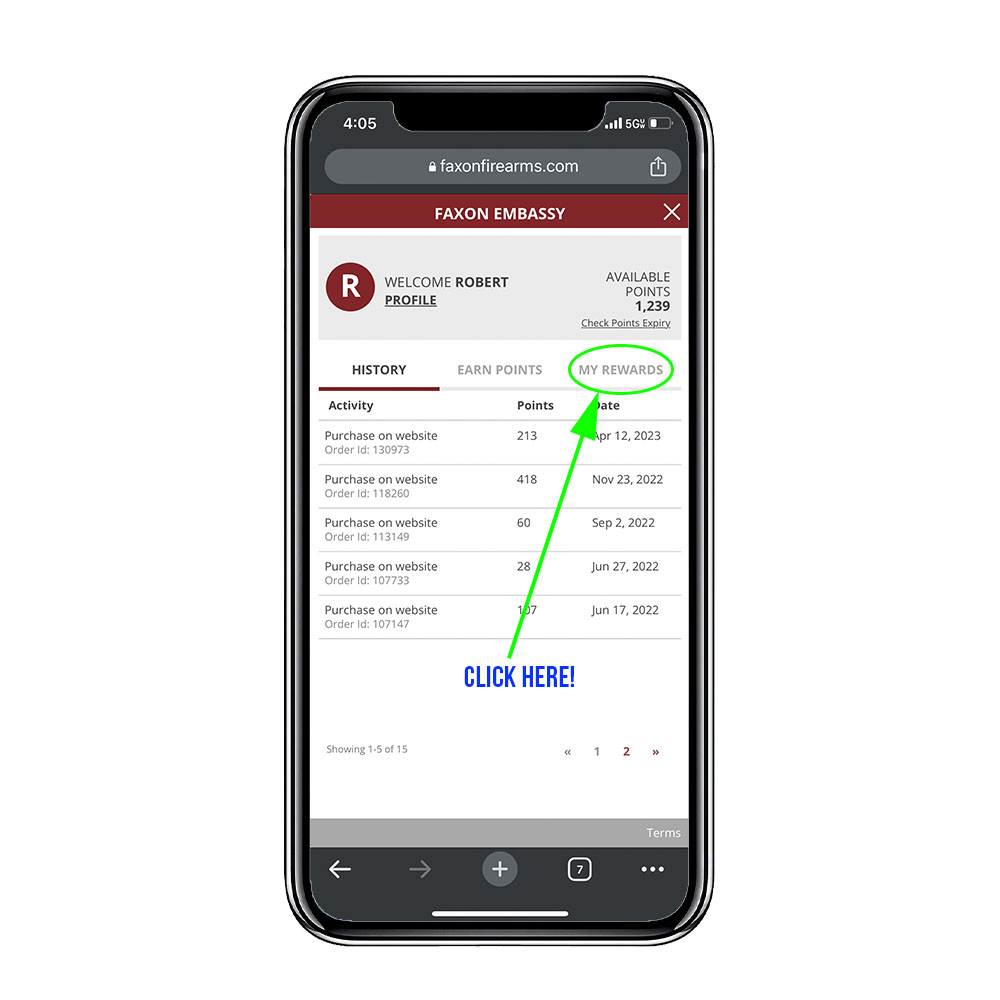 4.On this screen, you will now select the reward you want to redeem your points for.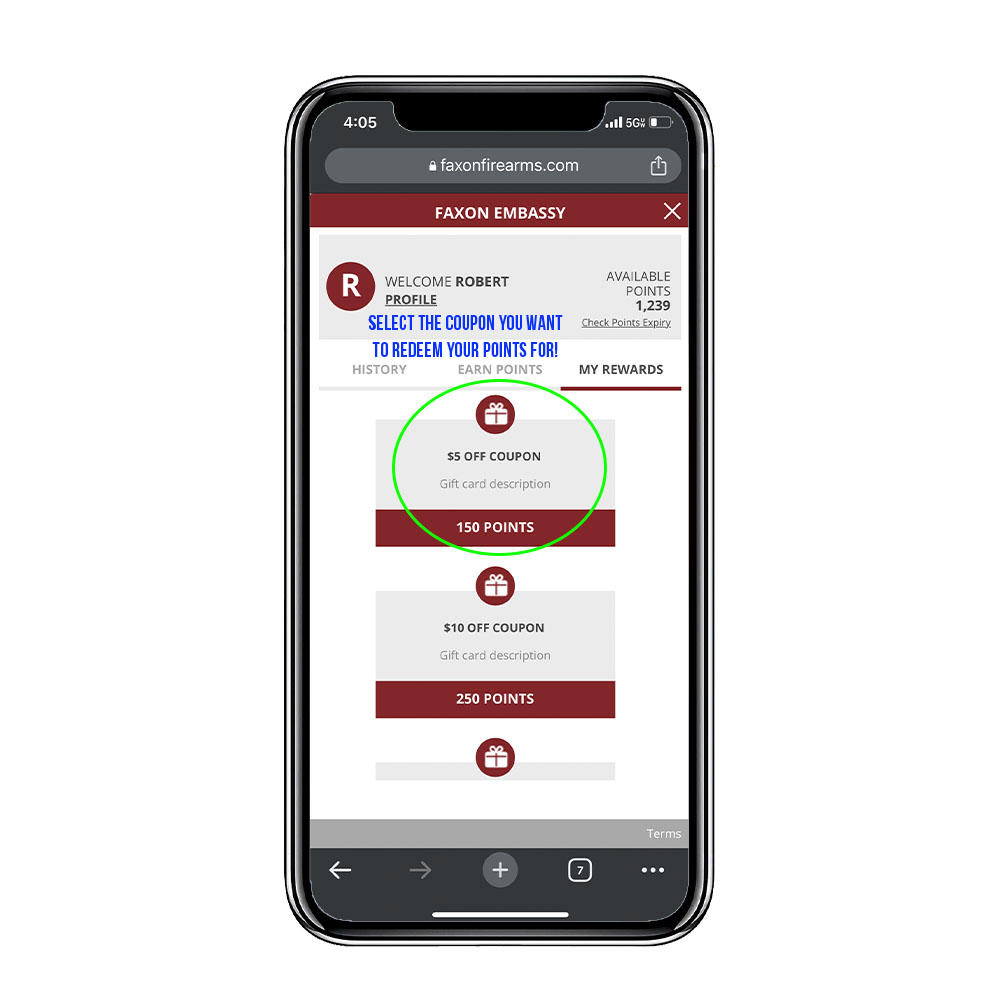 5.Once you have decided on the reward you want to redeem your points for, press confirm.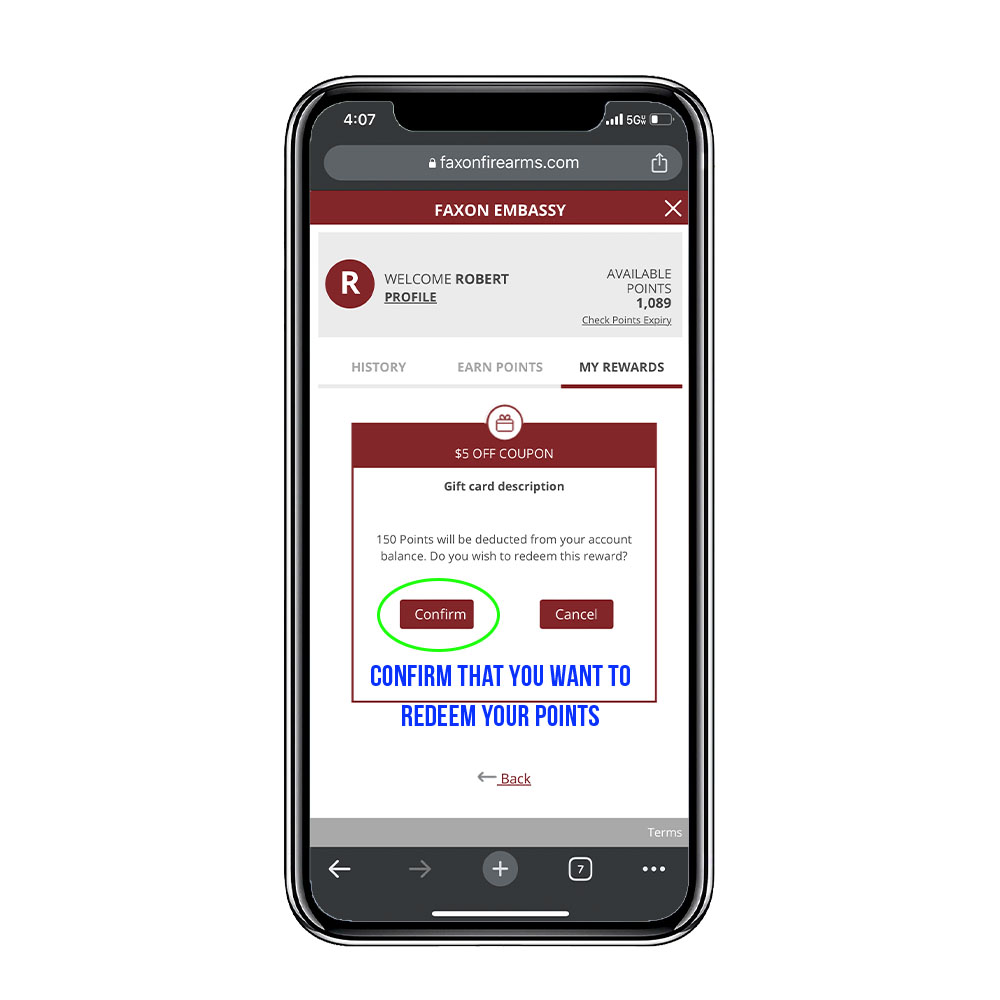 6.After you have confirmed, you should have a coupon code displayed on your screen. Simply copy this code and paste it into the coupon box at checkout and it will be applied to your order!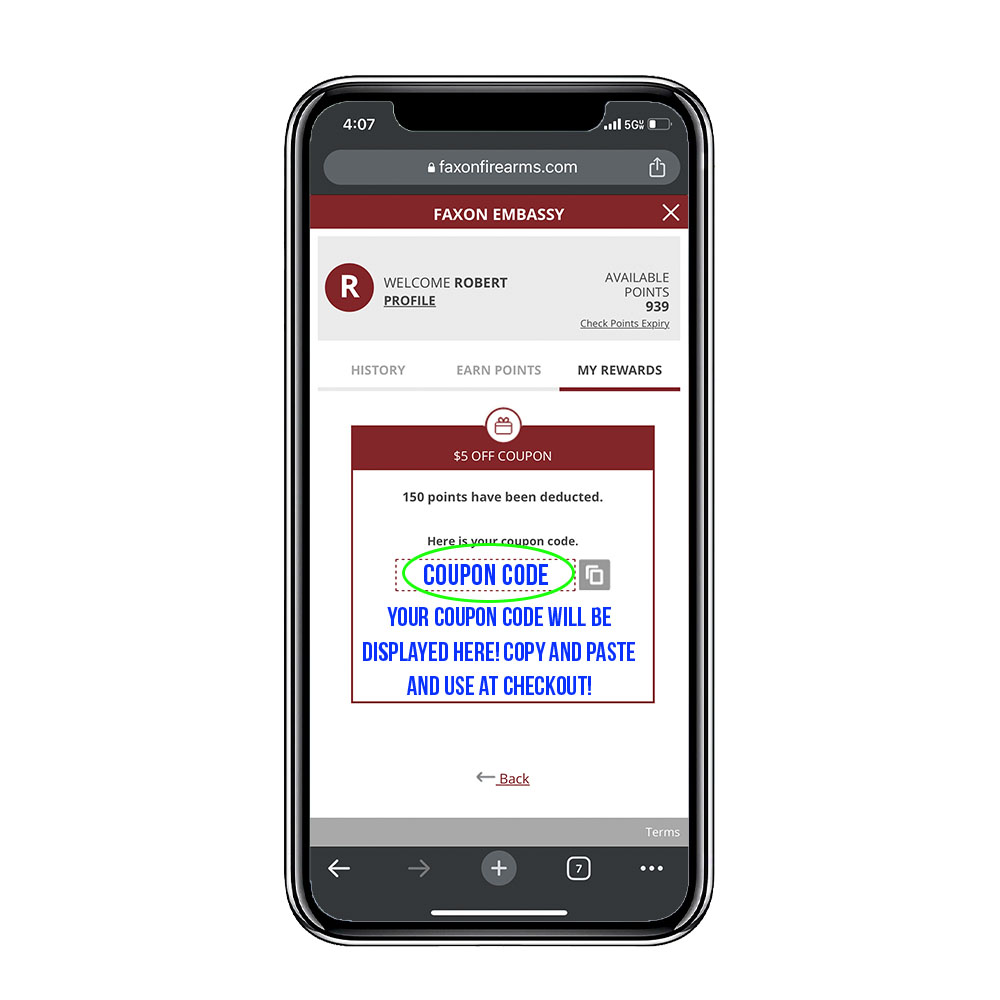 Please note that these rewards coupons cannot be combined, and you will only be able to use one per transaction.
These rewards are only offered to our Retail and Guardian Purchase Program customers at this time.
Enjoy your newest purchase from Faxon Firearms! We appreciate your business, and we are happy to have you in the Fellowship of Firearms®! We are honored to be able to offer you this Loyalty Rewards Program.
If you have any questions at all, we would be happy to assist you! Our customer service team can be reached via email at customerservice@faxonfirearms.com or via phone at 513-280-8861.