Posted by Faxon Firearms Staff on Mar 5th 2020
---
---
This week on the show we welcome USAF AE Flight Nurse and Tactical Games Athlete, Amy Way!
---
We're excited to partner with GunStuff TV for a special giveaway!
Enter to win one of our Hellfire Slides for G19 with a Faxon TiN G19 Barrel!
Click HERE to join the Mailing List so you don't miss it!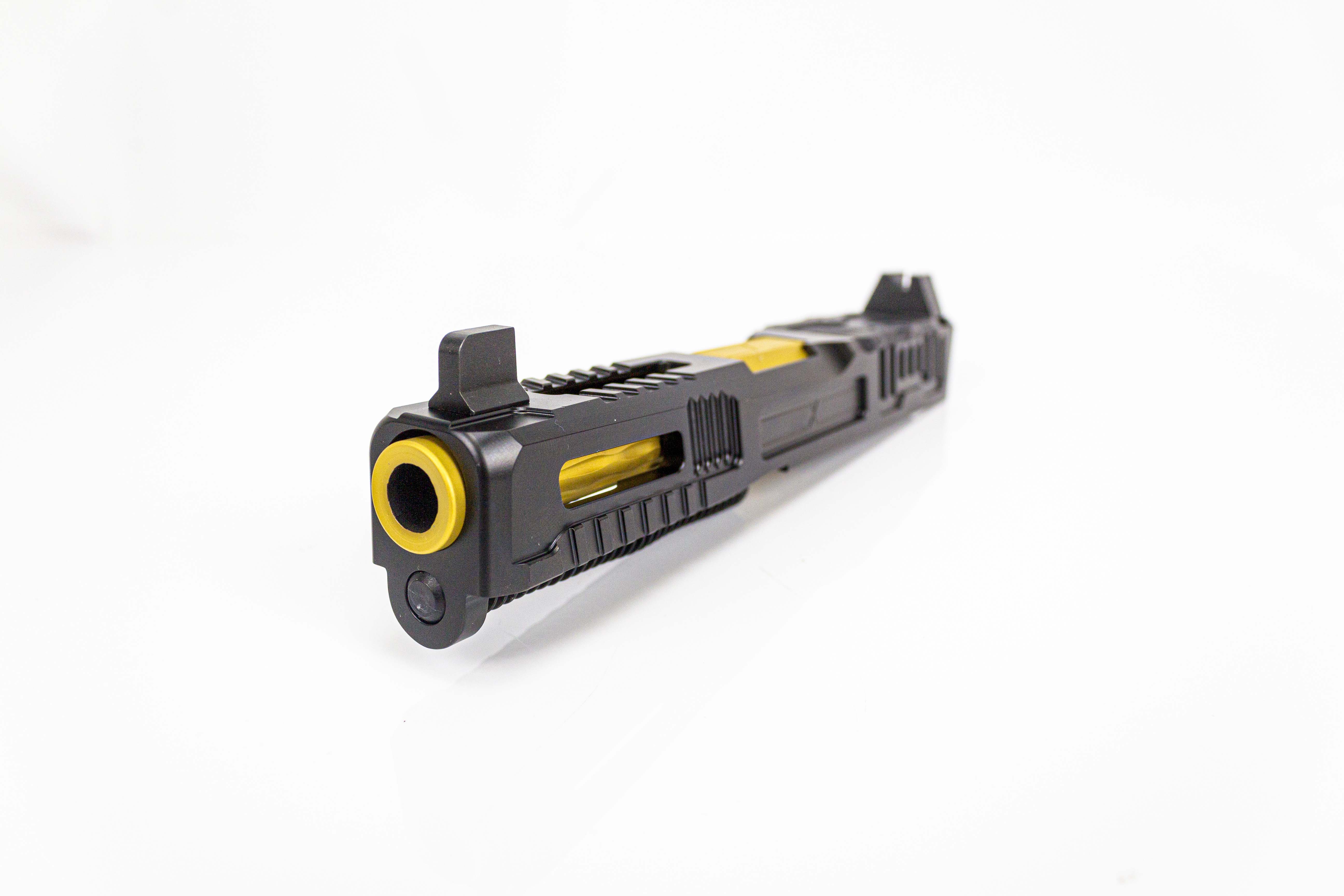 ---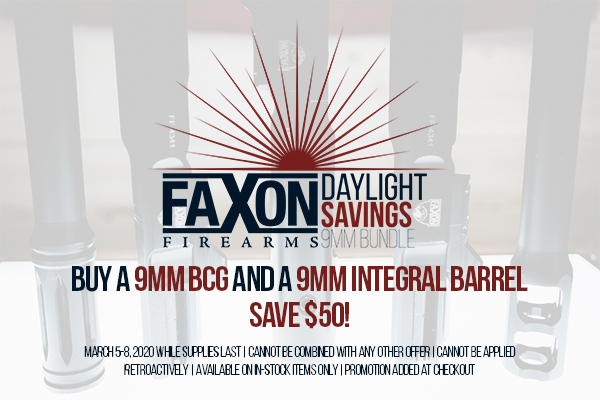 In celebration of Daylight Saving Time, we're doing a Daylight Savings 9mm Bundle on FaxonFirearms.com!
Buy a 9mm Integral Barrel and a 9mm BCG and save $50 when you check out!
Promotion runs March 5-8, 2020 while supplies last. Cannot be combined with any other offer. Cannot be applied retroactively. Available on in-stock items only. Promotion added at checkout.
---
Amy Way: Air Force to The Tactical Games
By: Dustin Wallace
To say I'm blown away by Amy is an understatement.
I was thrilled when she gave Faxon a shoutout on Instagram after she completed a successful competition at The Tactical Games. Then, as I scrolled through her profile to say thanks on behalf of Faxon Firearms... my respect grew even greater.
Amy joined the Air National Guard at 17 in Mississippi, and began her career as an aircraft mechanic working on a KC-135 Stratotanker.
Her career ebbed and flowed in such a way that she transferred to another unit with an Air Evacuation Squadron.
Being a civilian nurse already, she now gets to work missions getting wounded soldiers and airmen to the medical care they need.
But that's not where Amy's activity stops.
She's a Crossfit Coach and Competitor... AND a Tactical Games Athlete.
Amy's connection with Crossfit made Tactical Games an ideal landing spot (pun intended) for her entry into the competitive shooting world.
In our interview, Amy kept coming back to the idea of community.
She finds it in the military, in Crossfit, and in the competition shooting world of Tactical Games.
Amy uses a Faxon 10.5" Pencil Barrel and Lightweight BCG in her competition rifle, and has loved the accuracy and durability of both items.
In a recent Instagram post, Amy writes...
"I've shot this baby out past 300 yards accurately and have never had a single issue."
When scheduling our interview, we made sure to work around her kids getting home from school. That's right... a USAF Flight Nurse... Crossfit Coach... Competition Shooter... AND a mom. This woman is a superhero.
I hope you enjoy our chat on the podcast!
-Dustin
---