Posted by Faxon Firearms Staff on May 26th 2022
This guide looks at the two types of ammo for semiautomatic and fully automatic applications. We'll compare the bullet's physical attributes and performance and discuss the types of firearms that use these two categories of rounds.
Two Go-to Calibers for AR platforms and Handgun Applications
Both bullets are very common. The 5.56 is a rifle bullet whereas the 9mm round is for pistols; though there is some interchangeability in that you have 9mm rifles and 5.56 pistols. For the most part, 5.56 is a rifle caliber, and 9mm we talk about in terms of handguns. Since we measure the weight of a round in terms of grains, the 9mm is a heavier round. Average 9mm rounds are commonly in the 115 or 124-grain weight while common bullets for the 5.56 rounds keep the grains under 63 with 62 and 55 grains being very common.
The difference in grains between the two rounds is a trade-off in performance. The heavier 9mm require more energy to push them out of the barrel, but the lighter (fewer grains) of the 5.56 rounds travel faster. Do you need a round with more impact (energy) or one that will get from point A to point B faster? This can become a moving target vs. stationary target argument quickly. It also helps define which is better for a specific situation such as close quarter home defense or competition shooting.
1. Size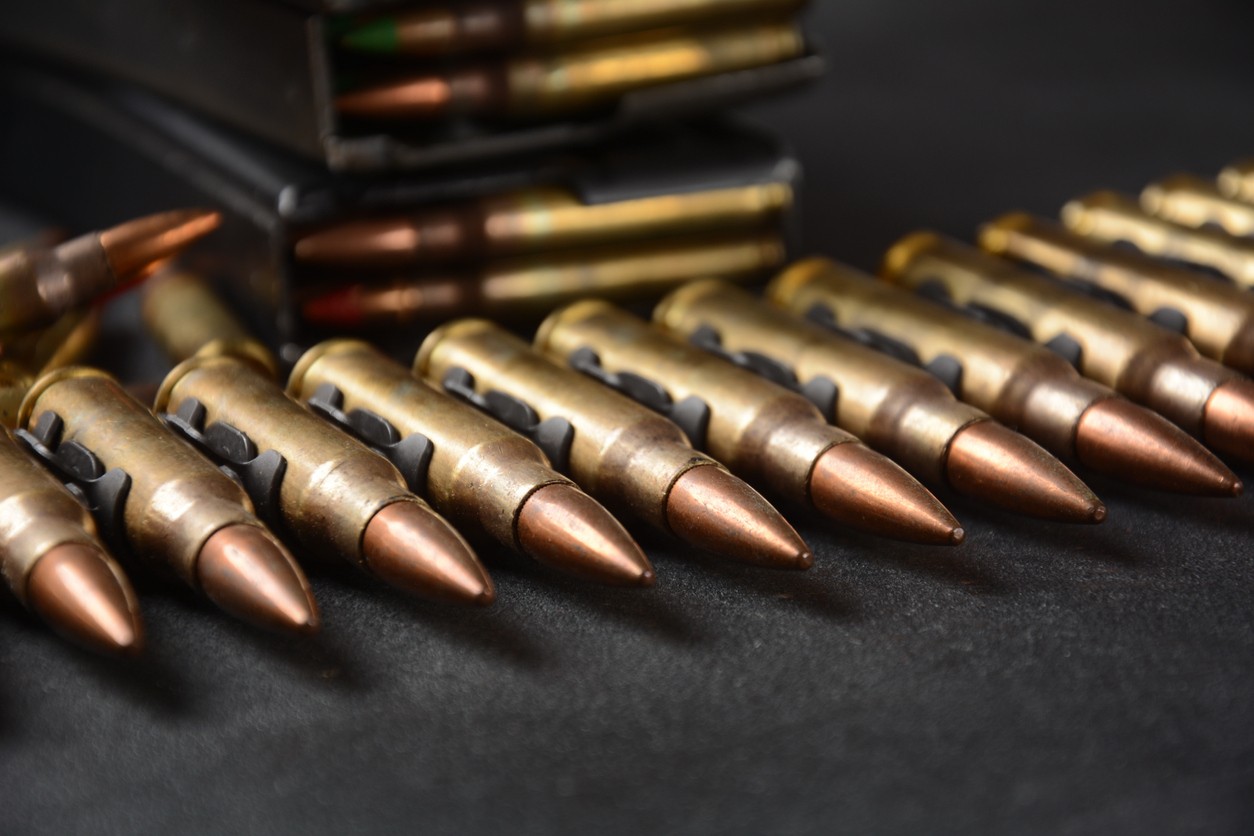 A quick look at the two rounds will show you that the 5.56 is much larger than the 9mm. That size difference goes back to their purposes -the 5.56 being a rifle round and the 9mm is designed for handguns.
5.56 Size - Casing - 1.760 inches, total length including casing is 2.260 inches long. The tapered diameter is 0.253 at the neck and 0.377 inches wide at the base of the bullet. The overall diameter is 0.224 inches. The casing holds 28.5 grains.
9mm Size - ranges in diameter from 9.02mm to 9.09mm which is caused by the variations in plaiting material. Case length is 19.15 mm (Luger) - overall length is 29.69 mm (Luger.)
2. Weight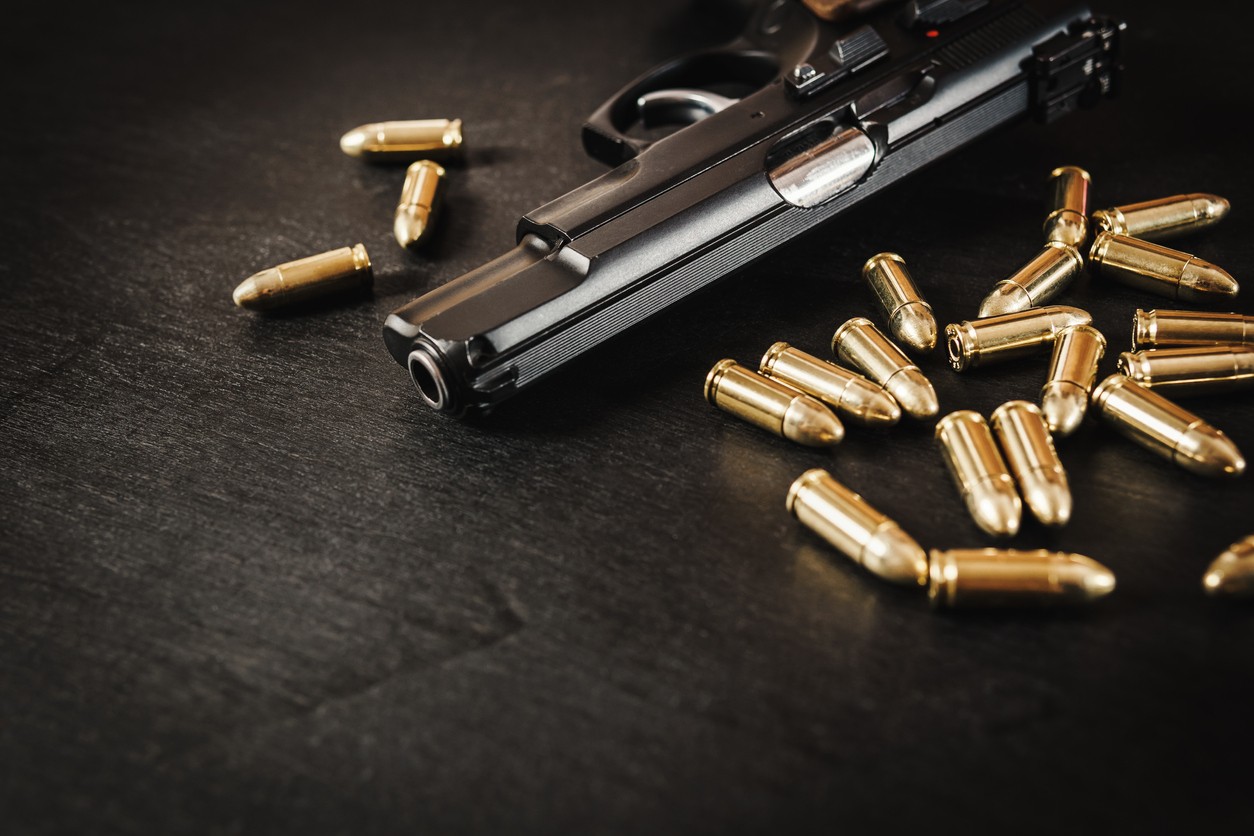 5.56 weight - Generally 10-12 grams.
9mm weight - NATO 9mm bullets weigh 7.0 grams at 108 grains. At 128 grains, the NATO 9mm bullet weighs 8.3 grams. Non-NATO 9mm bullets may weigh only 5.2 grams with 80.2 grains and 3.65 grams with 55 grains.
3. Performance
9mm x 19mm Parabellum
115 grain - Federal FMJ - Velocity 360 meters per second converts to 1,180 feet per second - Energy 355 feet-pound (LBF) - 4.65 inches.
115 grain - Underwood JHP - Velocity 430 meters per second converts to 1,400 feet per second - Energy 5015 feet-pound (LBF) - 4.65 inches.
124 grain -Federal FMJ - Velocity 350 meters per second converts to 1,150 feet per second - Energy 364 feet-pound (LBF) - 4.65 inches.
124 grain -Norma ENVY FMJ - Velocity 410 meters per second converts to 1,345 feet per second - Energy 498 feet-pound (LBF) - 4.65 inches.
5.56x45mm NATO
55 grain - Velocity 99.3 meters per second converts to 3,260 feet per second - Energy -1,294 feet-pound (LBF) - 20-inche barrel
62 grain - Velocity 948 meters/second converts to 3,110 feet per second, Energy - 1,325 feet-pound (LBF) - 20-inch barrel
63 grain - Velocity 856 meters/second converts to 2,81- feet per second, Energy - 1,325 feet-pound (LBF) - 20-inch barrel.
Given that round manufacturers have a limited number of metals from which to make quality rounds, you see that the above data can vary depending on the materials used to create the bullet and round. Each of the construction material options changes the round slightly and therefore impacts the round's attributes and can change the performance of the round too.
For example, you can buy 5.56 or 9mm brass or steel casings, and then you have options for bullet components. Generally, bullets are stainless or lead, but copper is also available as are alloys. Which is better steel or brass for casings and lead, alloys, copper, or steel for bullets?
4. Firearms for 5.56 or 9mm Rounds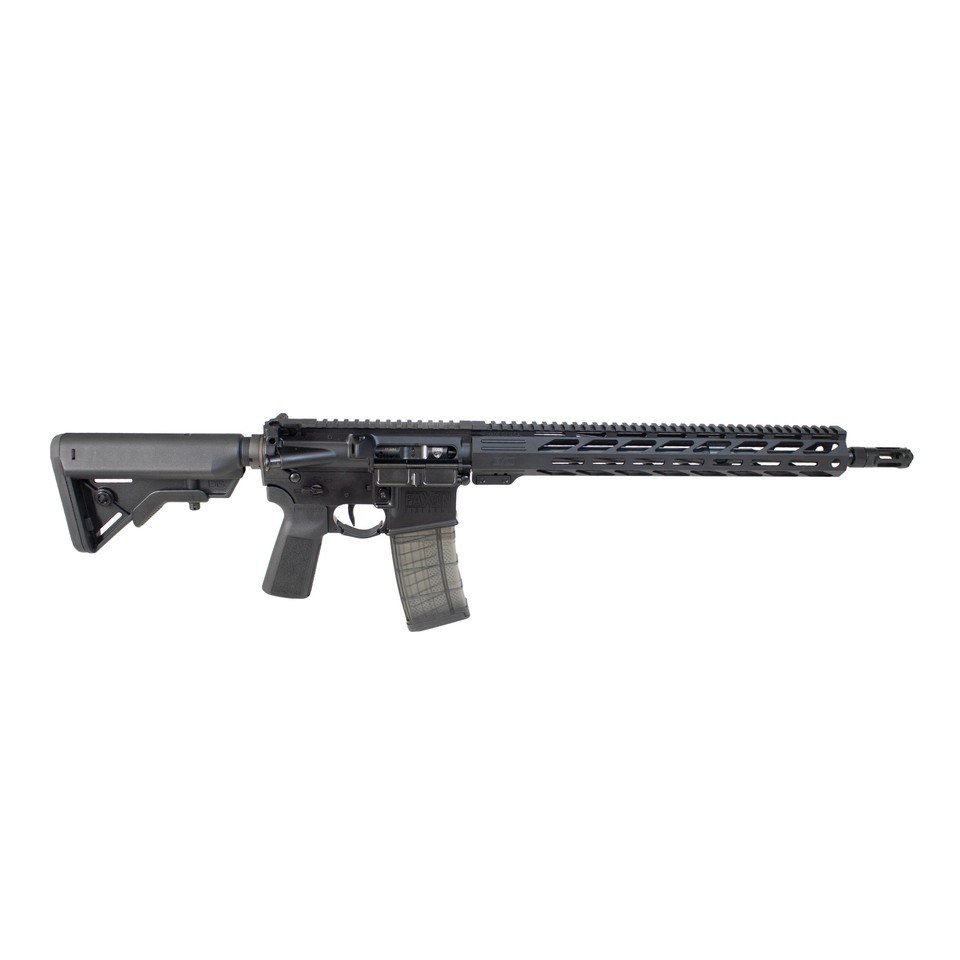 You have some incredible options for shooting either the 5.56 round or those guns that take the 9mm round.
For the 5.56 round, you can opt for the AR-15 guns or those that are not AR-15. If we are talking about modifying the AR-15 platform, why not reach for the BRN-180. The second generation by Brown Ells is also Mil-Spec designed to fit on the AR-15 Mil-Spec Lower.
If you want a finished rifle ready to plug-n-play, then the CZ Bren 2 MS Carbine with a .223/5.56x45 chamber and detachable magazines for customization is a good option. The 16.5-inch barrel for those who like it shorter is stable and the accuracy of the rifle is decent.
While a bit on the pricy side, the SIG MCX-SPEAR is also a good option. Expect to "shell" out anywhere from $2K to $7K for a gun that offers exceptional accuracy and a quality-built platform. Still, $7K is a lot of cheddar, and you can find other options for less cheese.
There are also the Build Kits and customization options for both the 5.56 and the 9mm base.
In the 9mm arena, you can pick up an M9, which is the gun that is pretty much standard protocol for Navy SEALs. The P226 MK25 is another choice and one that has a solid service record for reliability.
The 9mm AR pistols (Pistol Caliber Carbines) are becoming very popular and with several options available there is already a heated discussion about which is best. There is also the fully personal option of customizing an AR pistol.
The big question is really what you need the gun to do. If you are looking for home defense, the 9mm might be a better ticket. It is not as powerful as the 5.56 options, but the shorter 9mm is easier to maneuver inside a home.
If you are looking for a shooting option that is long-distance with more accuracy, then the 5.56 guns are probably a good bet. The options for the 5.56 round include the AR-15, M16, M4 Carbine, and M249 light or squad guns. In short, you have options if you opt to go for the 5.56 round. Best of all there are plenty of upgrades that can turn an average AR-15 into something unique and customized.
Upgrade Your Firearm with Faxon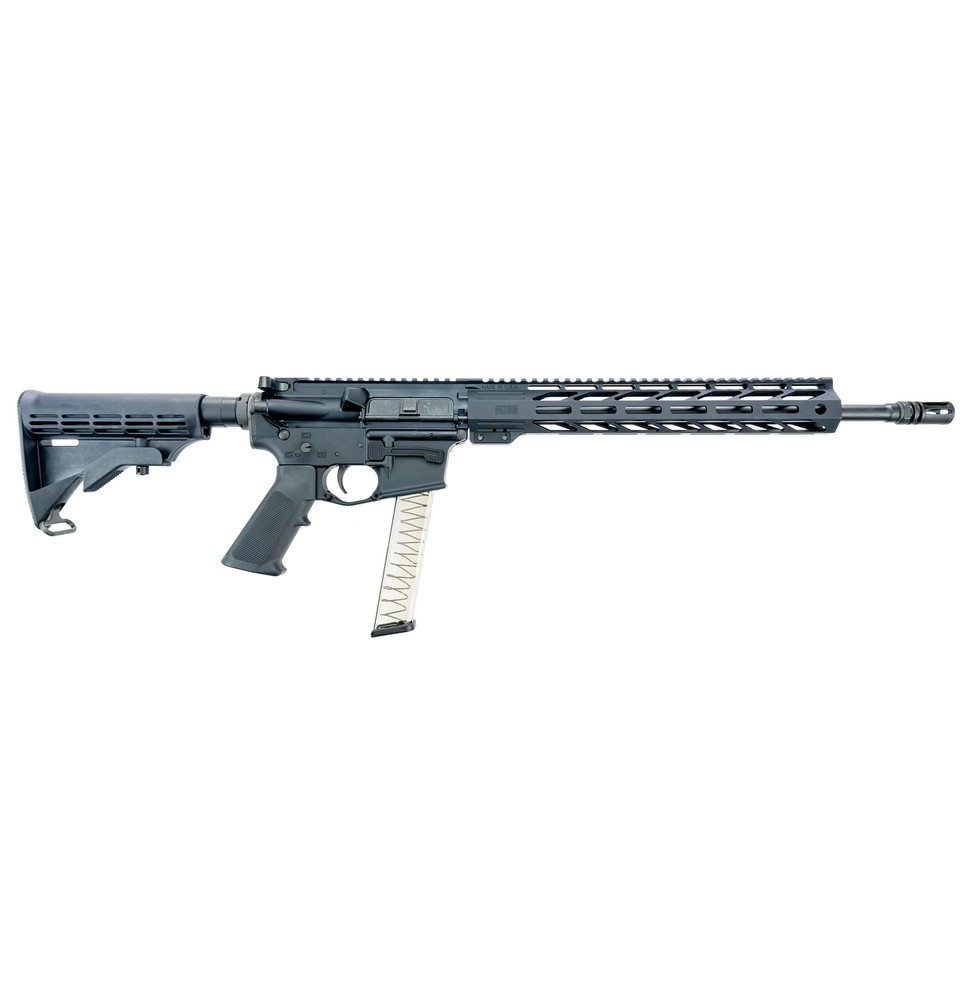 Whether you prefer the 5.56 platform or the 9mm options, Faxon offers a long list of quality upgrades for both 5.56 and 9mm firearms.
Options range from complete uppers and lower receivers to Pistol Caliber Carbine (PCC) for 5.56 and 9mm. Rifle barrels in 16 or 20 inches, and Blowback Full-Mass Bolt Carrier group options for 9mm.
Barrels are one of the most often customized upgrades. With top manufacturing and a choice of metals or finishes, you can easily begin to enhance the performance of your guns. Rifle barrel length being a big factor in overall round performance, many opt to change the barrel length to hone in on the round performance.
The list of upgrades allows you to customize your gun to fit your body, and your shooting needs, and enhance the options of defense or competition. Faxon has a huge list of options from small parts to regulated receivers and beyond.
The Faxon Difference
Faxon offers top-shelf quality firearms, parts and accessories. All of our parts are made in-house 100% of the time. While that is impressive, what is more important is the quality of what we produce. We have our own quality in-house lab for testing and advanced quality assurance. That process allows Faxon to fit parts exactly both for Mil Specs and in some cases, even closer.
One of the key tests uses magnetic particle engaging which highlights surface and slight subsurface weaknesses in metals. The process enables us to spot defects that might cause issues under stress. That level of testing is one of the reasons that Faxon parts and custom pieces are exact.
With advanced technology, Faxon provides a better coating for rifle barrels and other parts. When you want something that is customized and unique to you, the Faxon coating process can produce stunning results.
As a family-owned and operated business, Faxon offers a high level of customer service. Every part we manufacture is important to us as are our exacting standards for fit, metal quality, and performance. Our customer testimonials showcase our ongoing care and thoughtfulness for everything we offer.
Perhaps our most valuable product is a deep knowledge and their willingness to answer questions that help our consumer base make informed decisions about what is available for guns, the quality, and how that product will change the performance and feel of a gun. Faxon helps improve the love of firearms through continual advancements in add-ons and OEM-level designs. We hold several patents for our designs which also include intellectual property rights for their designs.
If you are looking for someone who will listen to your needs, apply industry standards, and create quality parts that may exceed OEM standards, then Faxon is your best bet.