Posted by Faxon Firearms Staff on Jan 28th 2022
Whether you were at SHOT Show 2022 or not, you probably heard a little something about this new "8.6 Blackout" round that Q developed and how Faxon Firearms is helping change the game and bring 8.6 BLK to life. We've been working with Q on 8.6 BLK barrels for awhile now and finally got to share the news that yes, we are going to be releasing six 8.6 BLK barrels this year! Read on to learn a little more about this awesome new round and the barrels we're making to support it.
8.6 BLK – what is it?
The 8.6 Blackout is widely spoken of as the "big brother" of 300 Blackout. The new caliber, developed by Q, completely re-imagines energy on target by using a faster twist rate – 1:3, compared to the popular twist rates of 1:7 and 1:8 for calibers like 5.56 NATO and 300 BLK.
Why do I want an 8.6 BLK gun?
When paired with a suppressor, these 300 grain bullets are as quiet as a .22. Plus, with the 1:3 twist, the bullet goes further and impacts harder than your traditional 1:7 twist bullet. The extra rotation is giving the bullet more spin, allowing it to travel further with more punch and expand at a lower velocity.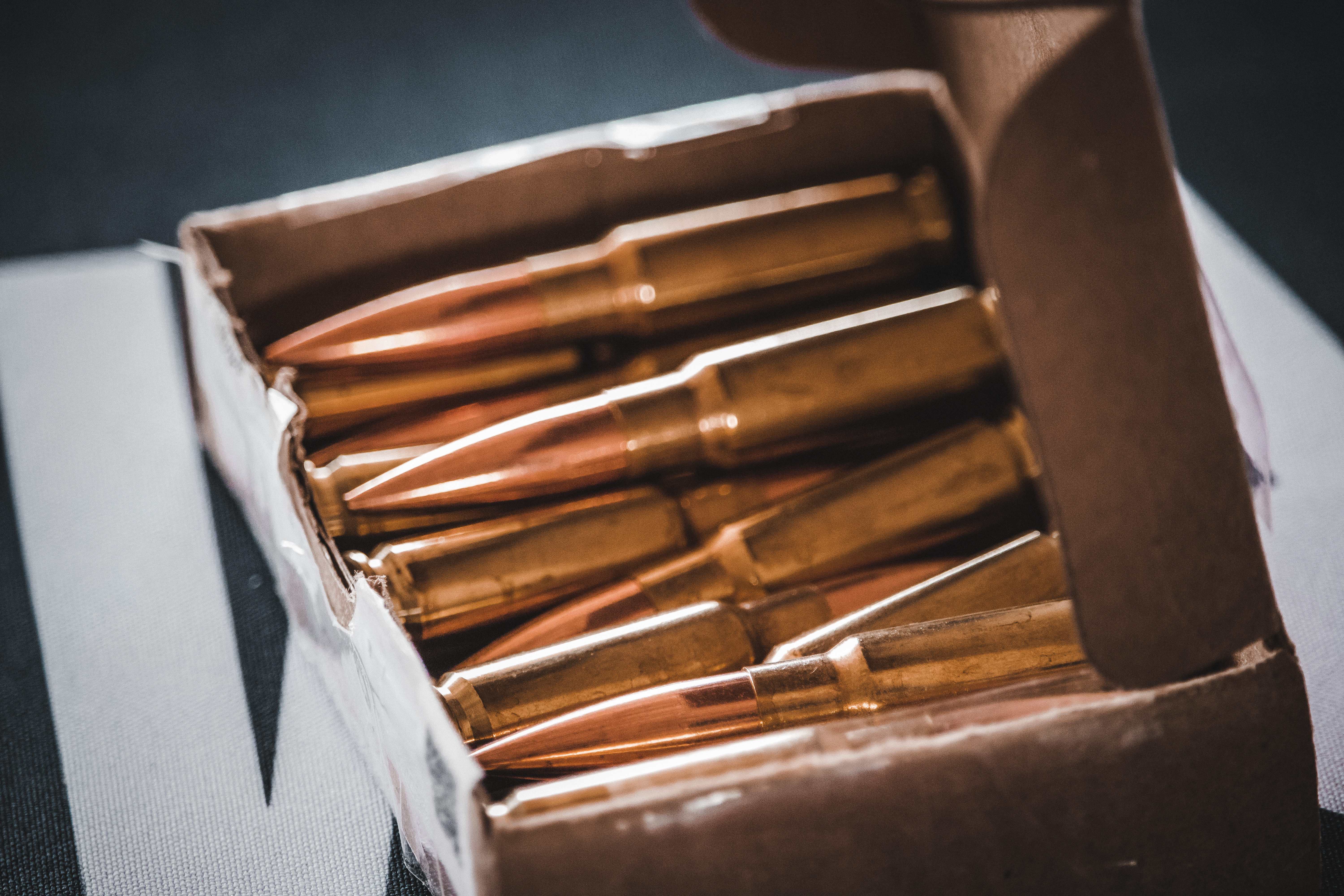 What about the round itself?
It's a low-pressure cartridge utilizing a shortened 6.5 Creedmoor case, for use of subsonic and high BC 338 projectiles. Currently, Gorilla, Hornady, Black Hills, and Discreet Ballistics are in the process of developing ammunition in this caliber. And no, you won't need any special mags for this ammo – it will fit in a standard 308 mag.
285-350 grain subsonic.
160-225 supersonic.
For some more info on testing and manufacturing the 8.6 ammunition, check out the Discreet Ballistics page.
What kind of barrels is Faxon making, then?
We'll have our own 8.6 BLK barrels for both AR-10 and Remington 700 platforms. The full offering (for now) will be:
Remington 700 Platform:
8″ Light Palma, Remage style with 1:3 twist
12″ Light Palma, Remage style with 1:3 twist
16″ Light Palma, Remage style with 1:3 twist
AR-10 Platform:
8″ Big Gunner with 1:3 twist
12″ Big Gunner with 1:3 twist
16″ Big Gunner with 1:3 twist
So… is Faxon making 8.6 BLK guns?
As of right now, no we are not. We're just making the barrels. However, you'll be able to build yourself an awesome 8.6 gun with some incredible parts from all kinds of companies. For example, one of the builds we brought to SHOT Show was a KRG Chassis, Falkor Defense action, Thunder Beast suppressor, and one of our barrels (check it out below).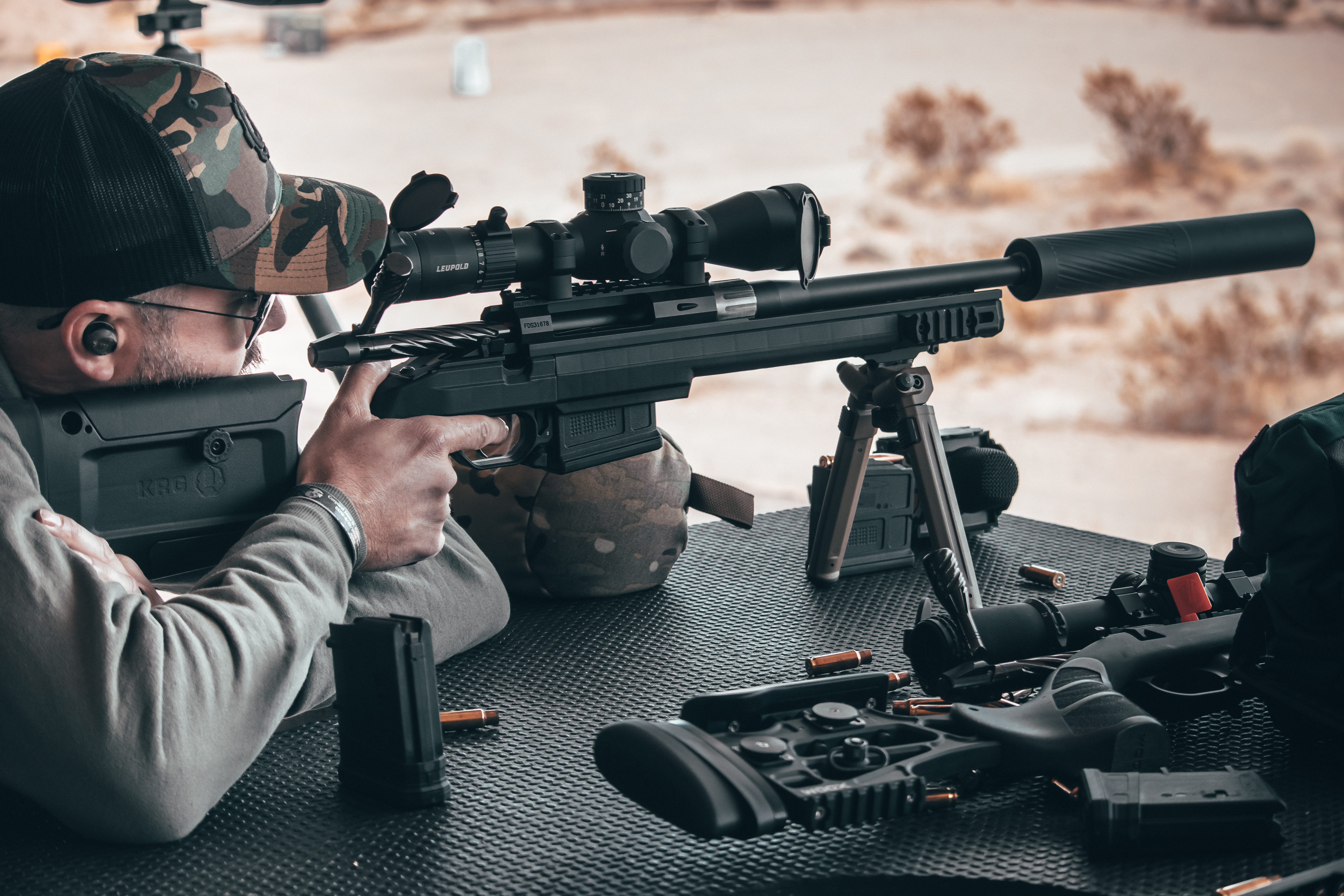 What are you thinking for MSRP?
Still figuring out what our final MSRP will be, but our rough ball park for these barrels will be $225-350 price range, depending on length.
Ok, we have to ask… what about the barrel life?
We can't confirm just yet the barrel life on these, as they're still really new. We're currently mid-testing one and have gotten up to 1000 rounds through it.
What barrel contours will be available?
AR10 barrels will be a modified big gunner profile. Remington 700 barrels will be a modified light palma profile.
What will gas length be on the AR10 barrels?
8 and 10 pistol length, 16 carbine length.
Expected release date?
First half of this year – estimating late March/Early april. Sign up to find out!
Still have questions? Can't wait to get your hands on one? Head to our 8.6 BLK page to learn more (we'll update it regularly) and make sure you're signed up to receive all 8.6 news updates – including an in-stock notification when we finally have them available for purchase.